Housing Survey Underway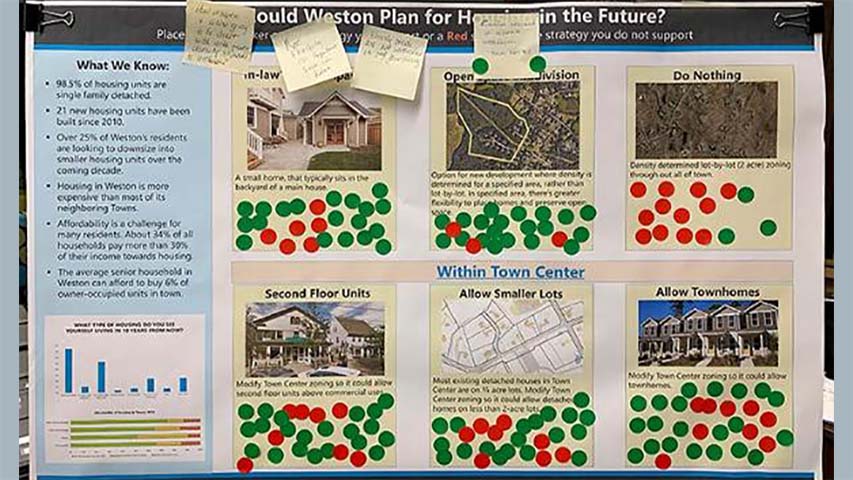 A townwide survey in underway to gauge public sentiment about affordable housing in Weston.
The survey, being conducted by the Planning and Zoning Commission, is only one part of an effort to gather public input. Assisted by consultants, the Commission will also hold two public forums in months ahead, similar to the series of workshops that were held in 2019 as P&Z prepared the ten-year Plan of Conservation and Development.
You can take the survey here. It only takes a few minutes, not counting a few more to read some recommended background information.
All Connecticut cities and towns are required to have an affordable housing plan. 75 percent of Weston's current study, including the services of consultants, is funded by a State grant.