Weston Ski Teams Excel in State Open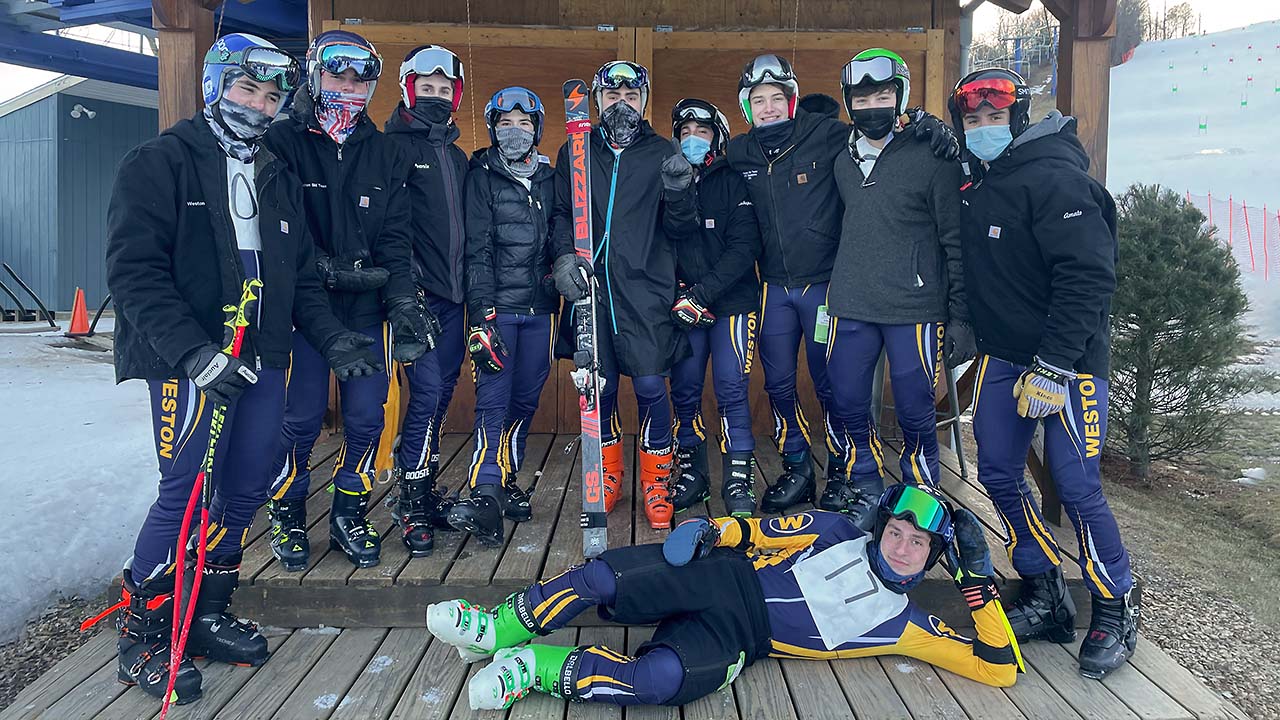 Weston High School ski teams excelled in what head coach Rich Fanning called an "epic" State Open competition.
The boys varsity team won the championship by over five seconds. The varsity girls finished sixth, a huge jump from last year.
Both teams qualified for the Open after completing five races in a "fairly normal" season, according to Mr. Fanning.
Varsity girls
The Open featured the eleven best teams in Connecticut, with classes L and S combined.
Leaders among the girls were Hayden Nelson and Ryan Delaney, who finished 16th and 35th overall out of 121 top Connecticut racers. Frankie Gardell, Elena Negri, Flo Pianin, and Scarlett Cofsky rounded off Weston's top six scoring times in 48th, 51st, 67th and 71st. Caroline Gluck, Emily Xu, Sophia Ericsson, and Riley Dize filled out the team's final finishing positions.
Varsity boys
132 top Connecticut racers competed in the boys races. Weston's championship run featured Chris Amato in second, Doug Phillips in third, and Michael Amato right behind them in sixth.
All six Weston times were in the top 30 positions. Will Harris, Tim Amato, and Josh Schlechter finished in 18th, 25th and 28th places. Ben Wilder, Nick Psichopaidas, Will Riley, and Ben Landesman filled out the list.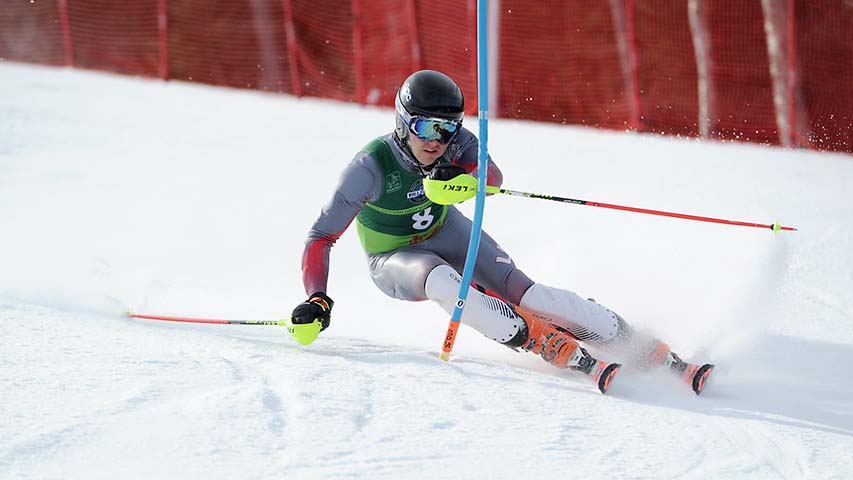 Chris Amato on the slopes
The tables
Boys Varsity Team 2021
Class S State Champions
State Open Champions
Varsity record: 38-1
JV record: 33-2
| Place | Class | Team | Time |
| --- | --- | --- | --- |
| 1 | S | Weston | 297.57 |
| 2 | S | Hand | 303.18 |
| 3 | L | Fairfield Prep | 305.07 |
| 4 | L | Ridgefield | 308.31 |
| 5 | S | Wilton | 308.61 |
| 6 | L | Greenwich | 311.77 |
| 7 | L | Fairfield | 314.09 |
| 8 | L | Staples | 323.68 |
| 9 | S | New Canaan | 339.20 |
| 10 | L | Glastonbury | 344.88 |
| 11 | S | Barlow | 375.89 |
Girls Varsity Team 2021
Class S Runner-Up Champions
6th at the State Open Championships
Varsity record: 31-4
| Place | Class | Team | Time |
| --- | --- | --- | --- |
| 1 | L | Ridgefield | 311.51 |
| 2 | L | Fairfield | 312.51 |
| 3 | L | Staples | 319.78 |
| 4 | S | Wilton | 323.05 |
| 5 | L | Darien | 327.14 |
| 6 | S | Weston | 345.41 |
| 7 | L | Amity | 347.67 |
| 8 | L | Greenwich | 348.52 |
| 9 | S | New Canaan | 357.52 |
| 10 | S | Lauralton Hall | 368.70 |
| 11 | S | Barlow | DSQ |