Lamont Accelerates Vaccination Timetable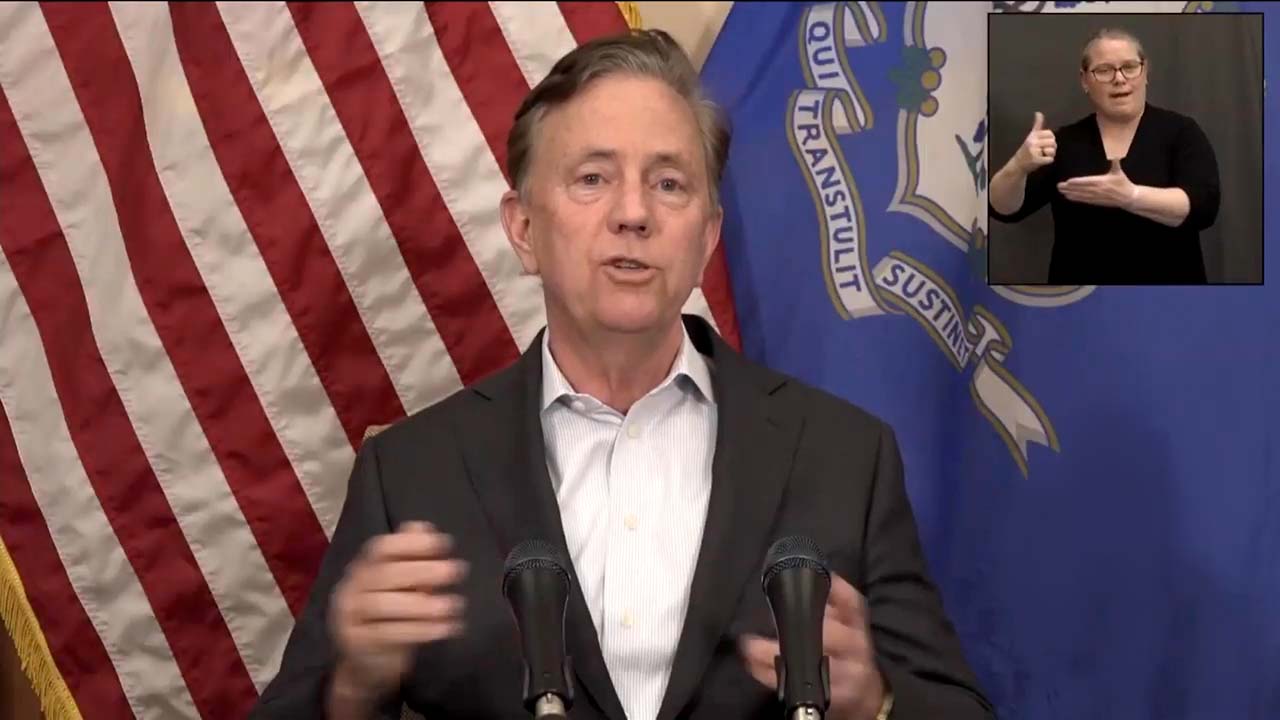 On Friday, March 19, the minimum eligible age for Covid-19 vaccination drops to 45.
Two-and-a-half weeks later it drops again. On Monday, April 5, all adults 16 years and older can make vaccination appointments.
Governor Ned Lamont announced the accelerated timetable in Monday's press briefing. The 45-and-up group moves ahead by three days. The remainder of adult eligibility moves up nearly a month.
Groups already eligible for vaccination remain so. The general view is that vaccinations for children probably cannot start until autumn, as clinical trials have only recently begun for the under-16 age group.
Increasing supply
Governor Lamont said guidance from the Biden administration indicates Connecticut's supply of vaccines will grow to nearly 200,000 doses each week by early April. The governor has long insisted that the state's healthcare providers are already equipped to administer significantly more demand than existing supply permits.
Still, said Mr. Lamont, "there will be a rush."
So far, appointment systems have buckled for several days every time a new group becomes eligible. Then they gradually regain balance. That is bound to happen again on Friday, when those 45-54 become eligible while those 55 and above still seek appointments.
Fortunately, the cohort of those 45 to 54 years of age is relatively small. After accounting for people already vaccinated (roughly 85,000 first responders, medical workers, teachers, and others) and the portion who will, at best, delay getting a shot, it is expected to be around 200,000 people.
The State figures about 625,000 16 to 35-year-olds will take advantage of the vaccination opportunity in April, but perhaps not all at once. The expectation is that younger people will feel less of a sense of urgency than did their elders.
Mr. Lamont said hospital systems will be reaching out during the first two weeks of April to residents with existing medical conditions that place them at higher risk. A detailed plan is still being developed, but it appears dedicated clinics are being considered for those with certain conditions.