Vaccinations Open for 55+, Restrictions to Ease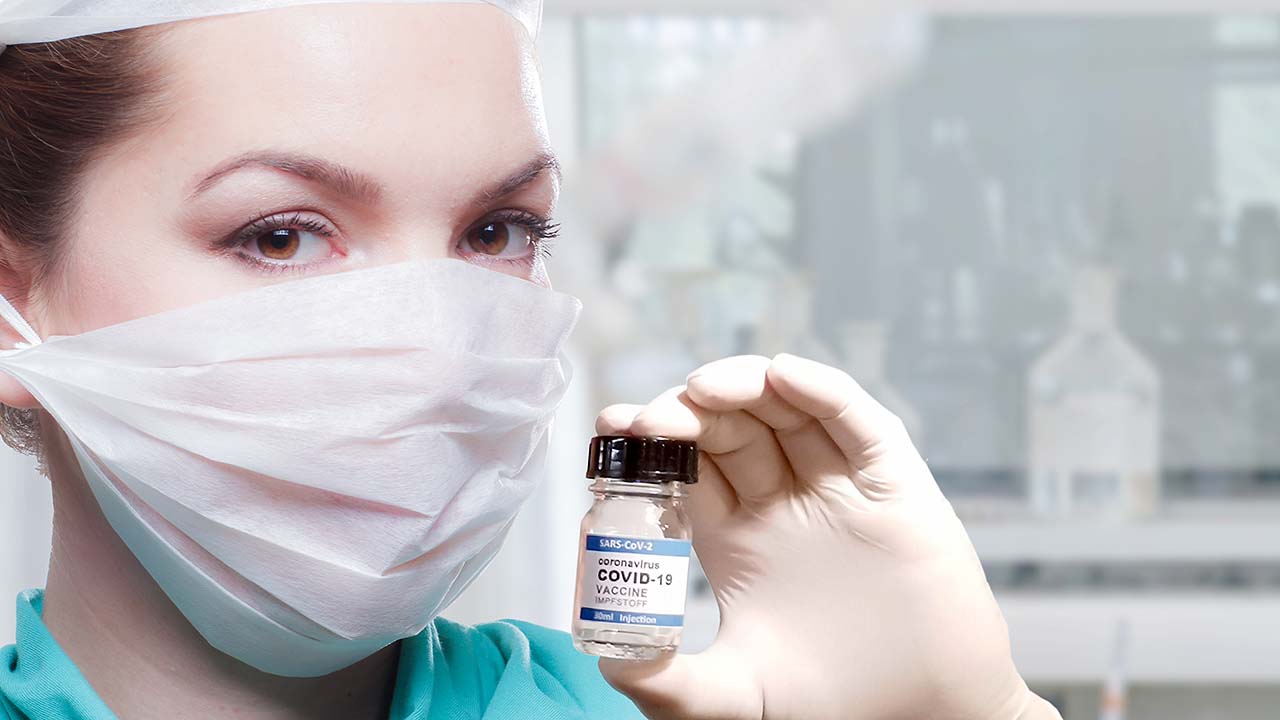 Covid-19 vaccination appointments became available to those age 55 and above on Monday, adding about 600,000 Connecticut residents to the rolls of those who can get the shot. Another group should become eligible on March 22, and the governor is expected to ease some Covid restrictions on Thursday.
As expected, appointment systems on Monday and Tuesday were inundated. In a separate report, we checked in with several key clinics to see where things stand. The bottom line: as with the beginning of every phase so far, patience and persistence will be required for a while.
Supply
In a press briefing on Monday, Governor Ned Lamont announced that FDA authorization last weekend of Johnson & Johnson's vaccine translated immediately into 39,000 J&J doses being shipped to Connecticut. This brings the total available this week to 156,000, a huge jump from only a few weeks ago.
Teachers and student-facing school staff are on a separate track from the now-eligible Phase 1B population. Dedicated clinics for them will run throughout the month.
About 125 Weston, Westport, and Easton/Redding educators can receive vaccinations on March 3 at the Westport Weston Health District. Additional educator clinics in March remain to be scheduled. The pace may accelerate, according to Josh Geballe, the state's Chief Operating Officer, thanks to the new J&J supply.
It is not clear that Johnson & Johnson, once thought to possess huge production capacity, will be able to ramp up supplies as soon as hoped. But on Tuesday in Washington, the White House announced that a deal had been brokered for Merck to help produce more J&J doses.
Merck, a vaccine powerhouse, was not able to develop its own Covid-19 product. But now, the company will pitch in with J&J, historically a rival, by opening two facilities, one to fill and package vials for distribution, the other to actually make the vaccine.
Meanwhile, Pfizer and Moderna are both expected to increase shipments in the weeks ahead.
Other age groups, eased restrictions
On March 22, the minimum age for vaccination appointments drops to 45. Mr. Geballe explained that the state's schedule has always anticipated an overlap. As demand by one age group tapers off, another becomes eligible.
Governor Lamont took the opportunity at Monday's press conference to say that, on Thursday, he will announce eased capacity restrictions at stores, restaurants, retail establishments, and personal services.
He also took the opportunity to defend his decision to diverge from CDC guidance on this phase of the vaccine rollout.
"Simplicity matters"
When he re-designed Phase 1B as an age-based system with separate tracks for educators and professional caregivers, Mr. Lamont came under heavy criticism from advocacy groups for those with co-morbidities — medical conditions that elevate risk — and frontline essential workers such as food service employees. Both groups were originally expected to be next in line for vaccinations in Phase 1B, as the CDC recommended.
The governor said he concluded that a large 1B population, as much as 1.5 million people, would be chaotic. "Simplicity matters," he said, adding that "categorizing by age prioritizes public health."
Mr. Lamont reasoned that older populations were likely to have elevated risk anyway, so would be included in the age-based phase, and that putting frontline workers in the queue now would only make the queue longer and more protracted. Supply is, after all, limited, he said.
The governor also pointed out that the vast majority of Covid-related deaths are in older age groups and that those 55 to 64 years of age are 20 times more likely to have complications, be hospitalized, and die.
Governor Lamont also defended his decision to prioritize teachers: a determination to have schools open and stay open. He pointed out that, throughout the state (including Weston), school districts have been forced at times to go all-remote because too many teachers and staff were quarantined, making it impossible to operate.