55 and Up on March 1 as State Pivots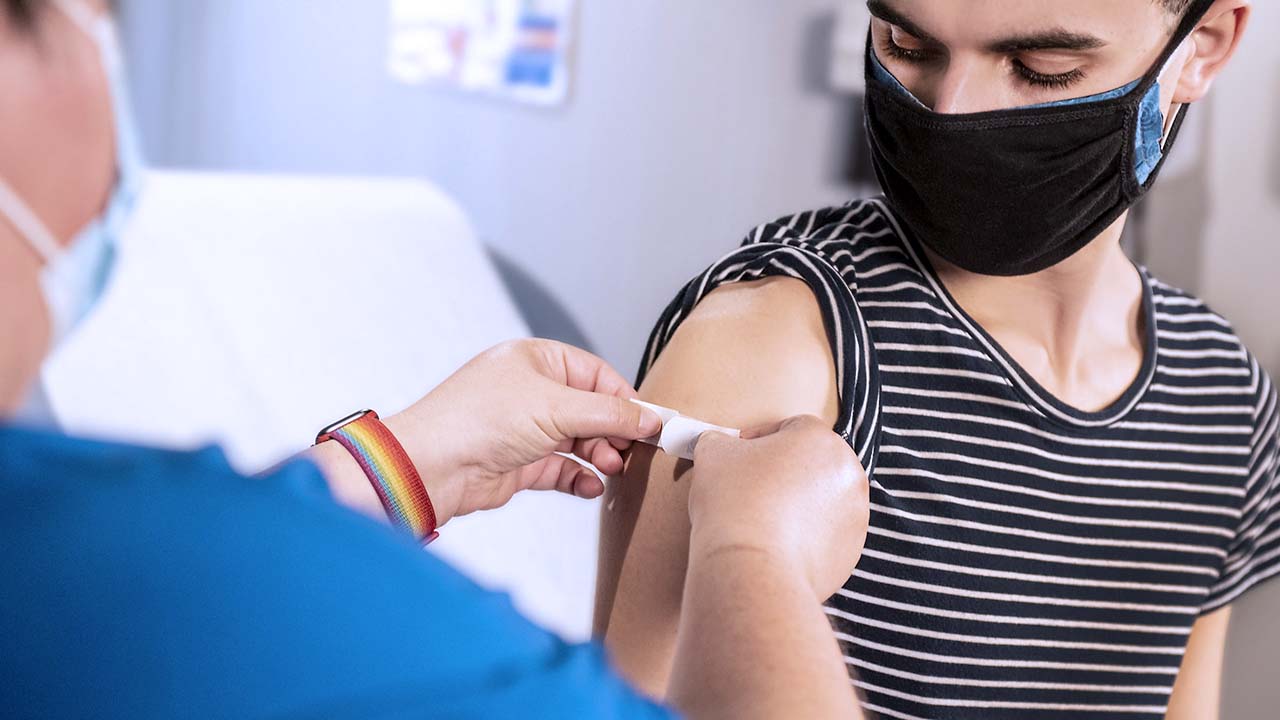 Faced with the complexities of an enormous and disparate population slated to become eligible for Phase 1B vaccinations in March, the state has pivoted.
Governor Ned Lamont announced today that the state will stay with an age-based eligibility schedule. There will also be a separate set of clinics in March for school personnel and professional childcare providers. In addition, a parallel effort will focus on high-risk communities.
Age groups can make vaccination appointments on these dates:
March 1: ages 55 to 64

March 22: ages 45 to 54

April 12: ages 35 to 44

May 3: ages 16 to 34
The governor said educators and childcare professionals will soon receive information from administrators and employers about when and where dedicated clinics will be available.
Mr. Lamont has directed the Department of Public Health to report back soon with numerical targets and a strategy for administering vaccinations in densely-populated areas where infection rates are high and risk factors are prevalent.
Vaccinations for children under the age of 16 are several months away, as clinical trials to demonstrate safety, efficacy, and dosage are only now getting underway.
A departure from the CDC
The state's new plan breaks with guidance from the Centers for Disease Control and Prevention, which calls for prioritizing essential frontline workers and those with certain underlying medical conditions.
In his press briefing today, Governor Lamont said CDC's definition of frontline essential workers is so broad that parsing it would be impossibly complex. He said CDC's list of qualifying medical conditions is incomplete, as it does not include several that would seem to be obvious candidates: asthma, HIV, hypertension, Type 1 diabetes, and others.
With a close correlation between age and risk, the governor said the state's new plan effectively addresses risk categories simultaneously as it works down age categories.
"In a perfect world," said Mr. Lamont in a statement, "we would have enough doses of the vaccine to get it to all 3.6 million people in Connecticut right now. However, each state is being given a very limited supply, which is why we must take this phased approach."
Mr. Lamont added, "Connecticut's healthcare providers have been doing an amazing job getting the vaccine to people as quickly as they can. Using age as the only qualifying factor is one of the reasons they've had success so far. The last thing we want to do is complicate the process and cause delays that slow things down."
An accelerating program
The governor seemed confident that a vaccination pace which appears to be faster than expected will be sustainable.
Currently, the state receives 72,000 first doses each week and a corresponding supply of second doses three weeks later. 23,000 additional weekly doses will be shipped directly to Connecticut pharmacies in a federal program beginning this week. If a Johnson & Johnson vaccine receives FDA emergency use authorization in the next two weeks, as is generally expected, supplies could increase dramatically.