EMS: Navigating the Vaccination Process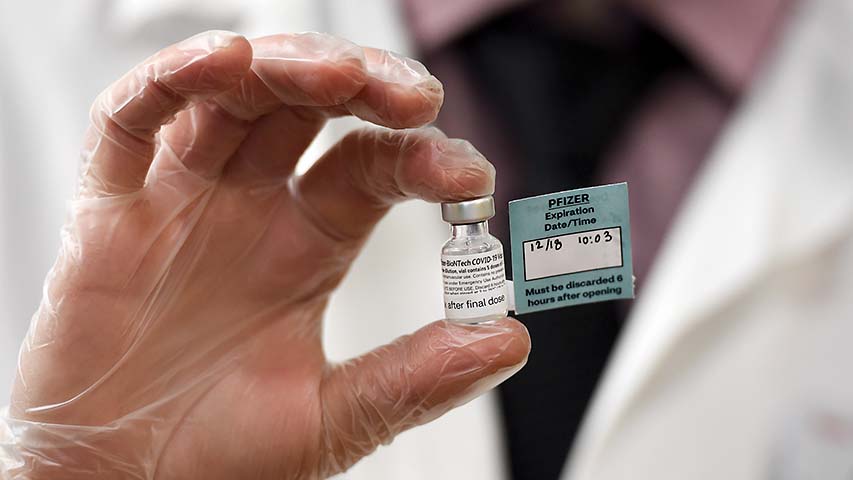 As many of you have learned in the past week, Connecticut residents age 65 and older are now eligible to sign up to receive a Covid-19 vaccination.
Connecticut is currently number four in the nation for vaccine distribution, with over 500,000 doses administered and over half of the state's 75+ population vaccinated.
We know it can be challenging to register for vaccination and find a location, particularly if you do not have an email address or access to a computer.
Here are resources to help you get a vaccine if you would like to do so.
An appointment is required
You must make an appointment to receive a vaccine. You cannot just show up at a vaccination site and hope to get vaccinated. You will be turned away.
By telephone
Registration can be done online, but those who do not have access to a computer or a unique email address can also make an appointment by calling the State Vaccine Hotline at:
(877) 918-2224
The hotline is open every day of the week from 8:00 am to 8:00 pm.
Online
If you do have internet access and believe you are eligible, the best way to register may be to go to VAMS, the CDC's Vaccine Administration Management System. You must have your own email address to register in VAMS.
After you register, you will receive an email confirmation. Then you can search for an appointment at a vaccination location.
If you would like to search for nearby vaccination clinics first, you can do so on a State of Connecticut website. You enter your zip code to see local facilities. However, many of them require registering through VAMS.
If you do not have your own email address, you might ask a trusted family member or friend if you can use their email. Just be sure the person you choose can retrieve the confirmation email in a timely manner so you can access the registration platform, complete the necessary forms, and make an appointment.
Directly with healthcare systems
These healthcare systems offer appointments, but availability varies, as volume is high.
Stamford Health: online here. By telephone, (203) 276-7300, Monday through Friday, 9:00 am to 4:00 pm.
Yale New Haven: online here. Telephone information: (833) 275-9644.
Hartford Health: online here. Telephone information: (860) 827-7690.
Griffin Hospital
:
online here
. Telephone information: (203) 433-3394, Monday through Friday, 8:00 am to 5:00 pm. Due to heavy volume, Griffin currently encourages registering online through VAMS.
Pharmacies
You may also make appointments at select Walmart, Walgreens, and CVS clinics. Visit their websites to see which locations are accepting appointments.
Walmart
Walgreens
CVS
Help from the Senior Center
If you have questions, have trouble scheduling a vaccination, or have questions about VAMS, call the Weston Senior Center (203) 222-2608 or email Wendy Petty, the Senior Center's director.
Transportation
The Senior Center's Dial A Ride van is available to residents of Weston who are either senior citizens (age 60) or disabled. Call (203) 222-2576 to make an appointment.
Dial A Ride operates Monday through Friday from 9:00 am to 4:30 pm. The last appointment time is 3:30 pm.
Transportation appointments on Mondays must be made before 4:30 pm on the previous Friday. Tuesday through Friday appointments must be made 24 hours in advance, and before 4:30 pm.
Homebound Weston residents
Weston Social Services is keeping a list of Weston residents who are homebound and would like to be vaccinated.
The State has not yet released a plan to vaccinate those who are homebound, but details should be coming. If you or someone you know would like to be on the Social Services list, call 203-222-2663 or email Alison Lisbon, director of Social Services.
Be sure to include name, address, age, reason for being homebound, phone number and email address. Social Services will be in touch to confirm the information and provide updates.
Westport Weston Health District
For up to date information on vaccination eligibility, visit the Westport Weston Health District online.