Zegers Steps Down as Registrar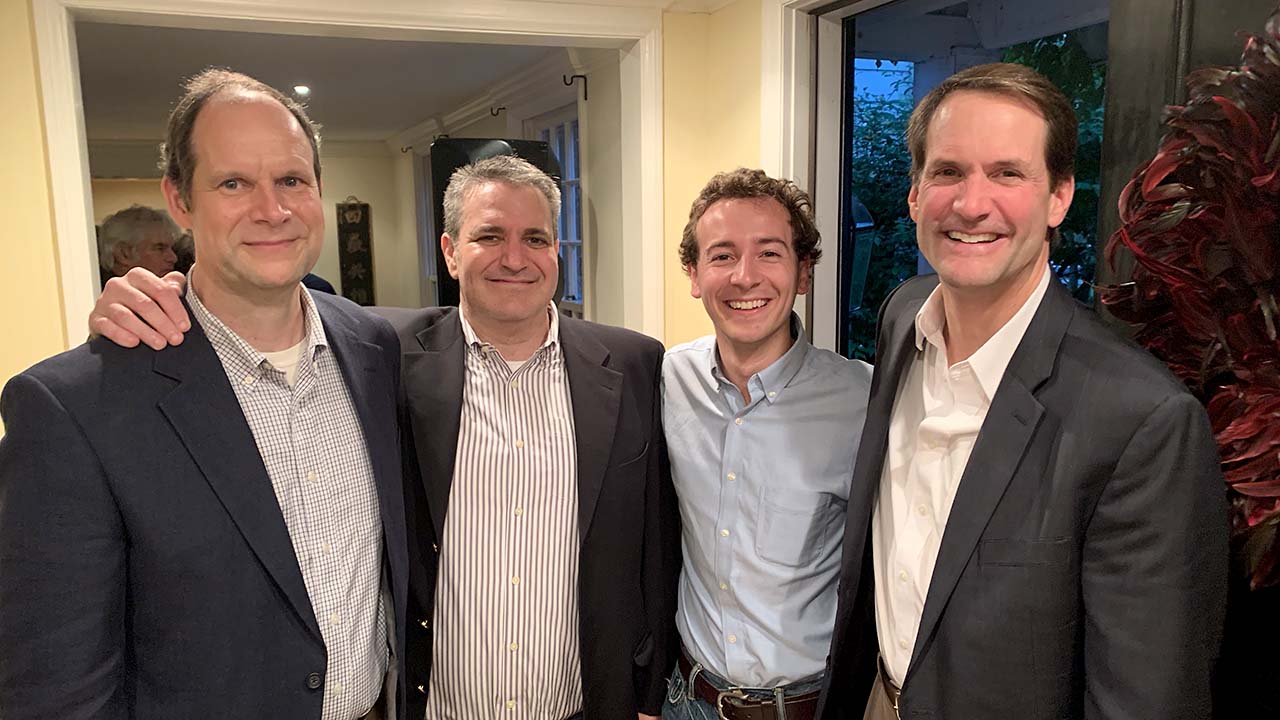 Weston Today file photo, 2019
Mike Zegers, the Democratic Registrar of Voters highly regarded on both sides of the aisle, announced his resignation from the office effective February 14.
First Selectman Chris Spaulding hailed Mr. Zegers as "a vital member of our Fire and EMS squad" and for his years of service as a former member and chair of the Conservation Commission.
"He is such an intelligent, considerate, compassionate, thoughtful guy," said Dr. Spaulding. "He is a pleasure to work with. I want to acknowledge what a remarkable person he is."
At an October 2019 event honoring Mr. Zegers as the Democrat of the Year, Senator Richard Blumenthal said Mr. Zegers provides an "example of leadership…worth its weight in gold, always being out there, always working hard for others, not caring who gets the credit."
Mr. Zegers used the opportunity to encourage others to volunteer for Fire and EMS.
Photo (2019), left to right: Mike Zegers, First Selectman Chris Spaulding, State Senator Will Haskell, Congressman Jim Himes.