Harvey F. Bellin, 76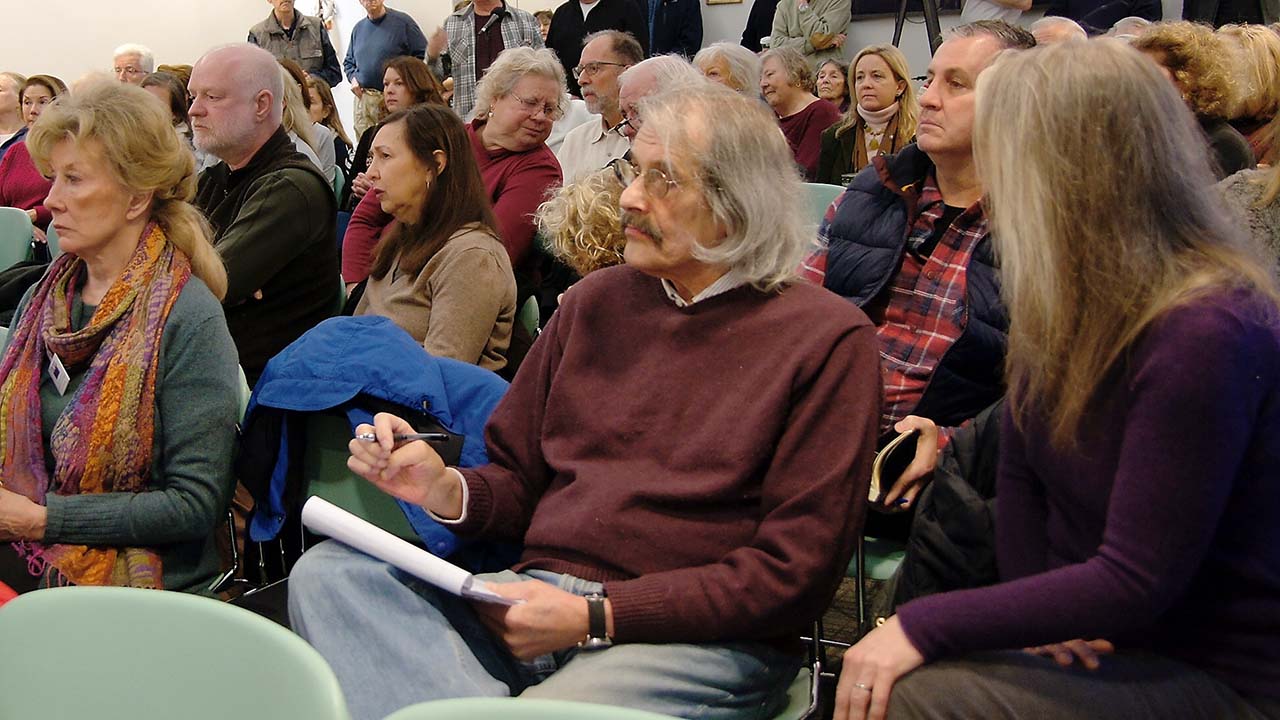 Harvey Bellin at Speak Up, 2019. Photo: M.S. Wirtenberg
Harvey Bellin, a longtime Weston resident, Democratic party stalwart, environmental activist, author, and television producer and director, passed away on January 22 at the age of 76.
In 1974, Mr. Bellin formed the Media Group of Connecticut and, in 1989, The Instructional Media Institute. In the latter, he was the project director for five national U.S. Department of Education drug and alcohol abuse prevention training videos and an early childhood education program, "Learning Through Play for School Readiness."
His directorial work also included, in 1985, "The Shakespeare Hour" and "Blake: The Marriage of Heaven and Hell." That same year he co-authored "Blake and Swedenborg: Opposition is True Friendship," a study of the influence of Emanuel Swedenborg's theological writings on the work of William Blake.
The Outlivers
In 1987, Mr. Bellin directed "The Outlivers: 200 Years in Weston," a tongue-in-cheek history of the town narrated by Christopher Plummer, who said the film would attempt to answer the question of "how we got to be so peculiar."
The film also featured Frank Converse, James Naughton, and a score by Fred Hellerman. It aired in 1988 on Connecticut Public Television station WEDW and won Mr. Bellin a New York Emmy award as Outstanding Director.
Mr. Bellin told The New York Times, "It's really amazing how well it all came out considering the essential problem we faced — that is, that nothing ever happened in Weston."
Harvey Forrest Bellin was born on April 25, 1944 in New Haven, the son of Milton and Ida M. (Slutsky) Bellin. He received a bachelor's degree from Yale University in 1966 and a Master of Fine Arts in directing from Yale in 1969.
Mr. Bellin is survived by his wife, April Howlett.
He will be missed.