Sunday: Zoom at Noon with Sen. Will Haskell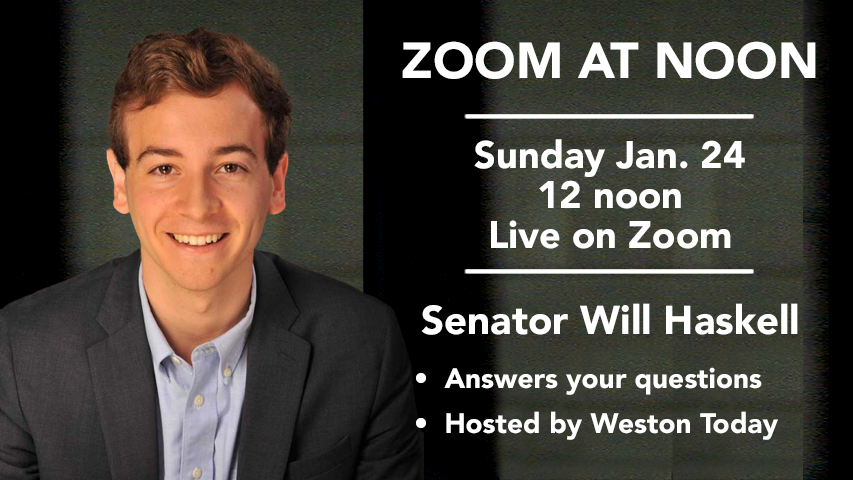 Join us live at noon on Sunday, January 24 for Zoom at Noon, a Q&A with State Senator Will Haskell.
You can register for the session here. After you do, you will receive a confirmation email with information about logging in.
Your questions will drive the conversation. So go ahead and register!
The General Assembly is set to tackle some pretty big issues this session, including local pesticide regulation, affordable housing, and health care. Also a new state budget. In the program, we will get insight from Senator Haskell about the topics that matter most to you.
Feel free to send your questions in advance to editor@westontoday.news. You can also use Zoom's Q&A feature during the program.
See you there.