Jane Ransom Gray, 93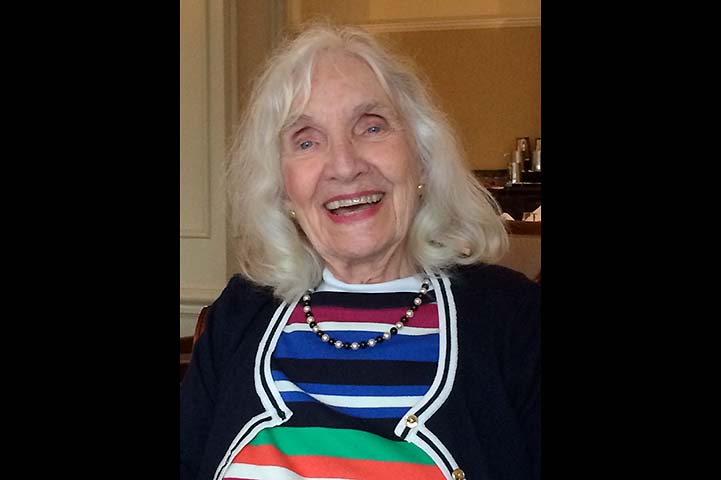 Jane Ransom Gray, of Weston, passed away peacefully on November 18th, 2020, surrounded by family. Jane was born on October 25, 1927 in Nashville Tennessee, the daughter of the late McAden Peebles Ransom and Alberta Spain Ransom.
Jane graduated at 16 years of age from Jefferson High School in Roanoke VA. She then attended Sweet Briar College for two years, later transferring to Vanderbilt University, where she completed her B.A in 1948 with a Chemistry major and Mathematics minor. She graduated magna cum laude and Phi Beta Kappa. In 1950 she received a Master's Degree in Organic Chemistry and Biology from the Vanderbilt College of Arts and Sciences as one of the first women accepted into the graduate program.
After leaving Vanderbilt Jane began her career as a scientist at the University of Memphis where her focus was cancer research. In 1954 Jane married Milton Gray, Jr. of Memphis, Tennessee at St. John's Episcopal Church in Memphis.
Though Jane remained passionate about chemistry and the sciences, she put her career aside to raise a family with Milton. She once described her choice to marry him and the success of their marriage by simply explaining "He is one of the most interesting people I know."
The family moved to Weston, Connecticut in 1967 when Milton began work as an engineer for Mobil Chemical Corporation in New York City. Jane and Milton celebrated their 66th wedding anniversary in May of this year.
Jane was an adamant believer in the Constitution, in the promise of liberty in the country she dearly loved. She backed up those long held values with decades of committed work for the Weston Republican Town Committee, which included holding a position as Vice Chairman. Her passion was respected by her liberal and conservative friends alike.
She was honored to serve as a convention delegate in Hartford in the 1970s. Jane loved living in Weston and raising her family there. Her Southern charm and genuine heart earned her many devoted friends, and contributed to her full life, one that she never failed to express gratitude for.
Jane was an excellent cook, a skill passed down from the Southern traditions of her mother and grandmother. She loved holidays and birthdays, and always went to extra lengths to celebrate with her family.
She is survived by Milton Gray Jr, her devoted husband of 66 years, her three loving daughters, Elizabeth Gray Hanson of Phoenix, Katheryn Louise Gray of Weston and Pamela Jane Gray of Los Angeles, as well as two grandchildren, Timothy Hanson and Becky Hanson, of San Diego and Phoenix respectively.
The family will be holding a private service. Memorial donations may be made in her name to the Weston Historical Society, an organization Jane supported for many years. Online donations can be made at Weston Historical Society's website or by mail to Weston Historical Society, P.O. Box 1092, Weston, CT 06883.