Dr. Jack G. Shiller, 92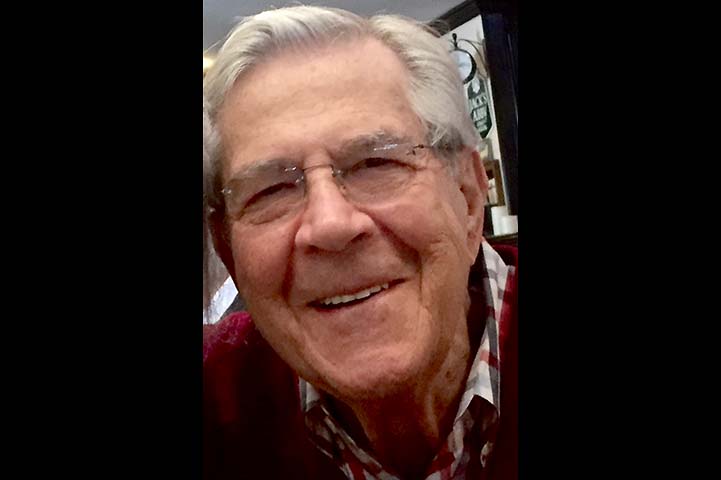 Dr. Jack G. Shiller, a longtime Westport resident, died in his home in Redding, Connecticut on January 13, 2021. He was 92.
Born in Brooklyn, New York in 1928, he graduated from the University of North Carolina at Chapel Hill in 1947 and from the Columbia Medical School in 1952. After training at Bellevue Hospital and The Babies Hospital in New York City, he was board certified in pediatrics and served in his profession for several decades.
He established his own private practice in Westport before forming Willows Pediatric Group in 1973 with Dr. Albert Beasley. He was active on the staff of Norwalk Hospital, where he started the Neonatal Intensive Care Unit, and later served as Interim Chief of Pediatrics. He continued academic ties to Babies Hospital as teaching staff and served as director of Public Health for the Westport Weston Health District.
Jack is a recipient of the Connecticut Veterans Wartime Service Medal for his service in the United States Air Force as Captain of the 47th tactical hospital stationed at Sculthorpe, England.
He continued his service to the people by being an advocate of equal representation, disease prevention, and education during and after helping to form the Westport-Weston Health District in 1967, becoming the first of what are now 20 such districts in the state. He was awarded the title of Champion of Immunization by the Governor of Connecticut.
Jack was very proud of his published works. Specifically, "Childhood Illness and Childhood Injury: A Commonsense Approach", which allowed for new parents to recognize and treat common childhood ailments and injuries at home. This practical resource acted as a Google Search before Google existed and set the standard for the industry and is still relevant today.
He is survived by daughter Bethanne McCarthy and husband Steven of Savannah, Georgia, son Stephen Shiller and wife Emily of Ridgefield, Connecticut, and son Andrew David Shiller and wife Raaya of Jerusalem, Israel, his brother Marvin Shiller and wife Annie of Manhattan, as well as his grandchildren Shane and Krystle, Jessica, Matthew, Samantha, and Naama.
A graveside funeral service will be held on Sunday, January 17th at The Mt. Hebron Cemetery in Flushing Queens, New York. Due to Covid-19 restrictions, only immediate family will be in attendance. In lieu of flowers, please consider donating in memoriam in the name of Dr. Jack Shiller to Shriners Hospitals for Children at http://bit.ly/jackshiller in order to continue Jack's legacy of helping children and keeping them healthy.