Vaccination Registration Opens for Age 75 and Up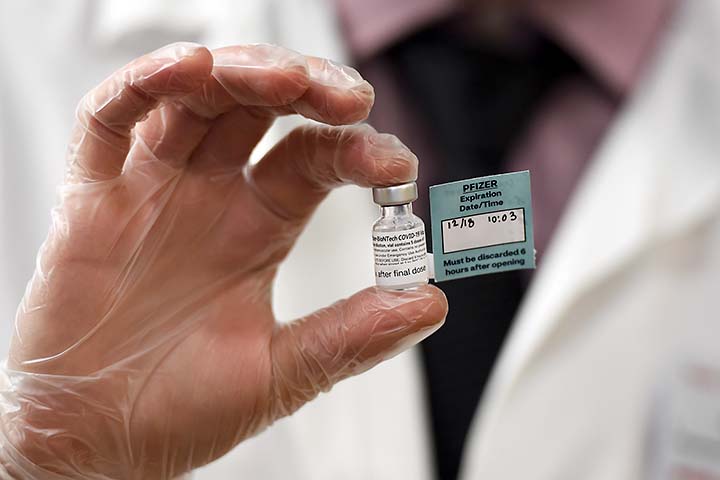 Editor's note: This article was substantially revised shortly after initial publication as new details came in from Hartford.
Connecticut residents age 75 and up can now register with the state's Vaccine Administration Management System (VAMS) to receive the Covid-19 vaccine.
The age group is the vanguard of Phase 1B, which includes an estimated 1.3 million people. At the moment, vaccine supplies are nowhere near enough to support that number any time soon, so availability to various subgroups will unfold over many weeks ahead. The state currently receives about 46,000 doses each week.
VAMS registration by those 75 and above can be done here: dphsubmissions.ct.gov/OnlineVaccine.
The system requires that registrants have a unique email address. For those who do not, a vaccine appointment assistance line has been set up at 877-918-2224.
The telephone line is intended to support eligible recipients who have limited technology access or other obstacles that prevent using self-scheduling options. Calls will be taken on Mondays through Fridays from 8:00 am to 4:30 pm. During busy times, a callback option will be available, with the goal of providing a same-day response.
At press time, a test call to the assistance line only produced a menu for obtaining more information. The call was made within minutes of the announcement of the line's existence, so a ramp-up period is to be expected. In the meantime, those with technology issues may have more success by registering online with the help of a friend or family member whose email address can be used.
After registrations are verified, those signing on will receive a follow-up email with information about scheduling a vaccination appointment. It could be several weeks before an appointment is available.
Editor's update, January 19: The telephone registration system, operated by the United Way's 211 program, now appears to be fully operational. Volume is at times heavy. So far, about 21,000 calls have been fielded and 2,400 appointments booked.
The rest of Phase 1B
The Department of Public Health emphasizes that only those age 75 and above should attempt to register at this time.
Phase 1B already included residents and staff of congregate settings, such as prisons and group homes, and frontline essential workers.
It will now — eventually — include those who are between the ages of 65 and 74 and those between 16 and 64 who are at greater infection risk due to underlying health conditions.