Town Forms Diversity Advisory Committee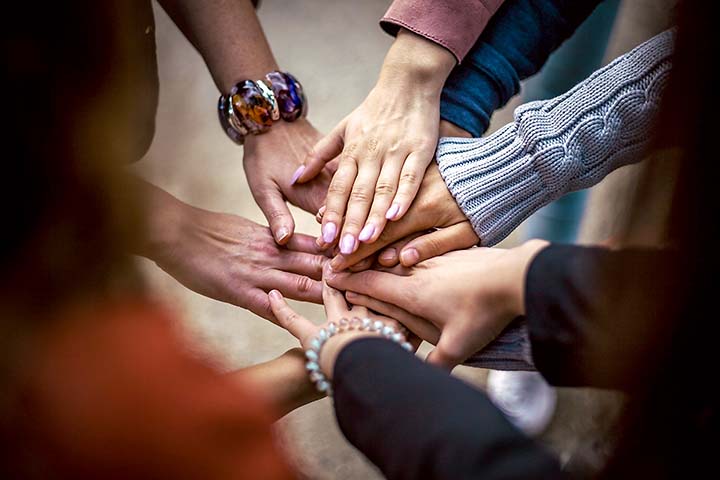 A Diversity Advisory Committee appointed by the Board of Selectmen has begun work to develop recommendations regarding diversity, equality, and inclusion in Weston.
"We want to hear from the people who represent the diverse voices of our community," said First Selectman Chris Spaulding. "Weston is a town that wants every single person to feel welcome, and right now, we have an opportunity to enact some real change."
The process began in June, when the Selectmen defined the purpose of the committee to focus on:
The promotion of diversity, equality, and inclusion in the Weston community at large.

Policies and programs designed to advance the recruitment and retention of employees and officials that are women and underrepresented minorities.

Increasing representation of diverse populations throughout the town community and maintaining a welcoming and affirming town environment.

Other matters concerning diversity, equality, and inclusion that provide a pathway to inclusive excellence throughout the Weston community.
Significant interest
An announcement that the committee was going to be established produced a large number of applicants. Candidates were interviewed by the Selectmen from July to mid-September.
"We were looking for applicants from a wide variety of backgrounds who were dedicated to this cause. In the end, we found a great group of people who will be able to provide us some very thoughtful guidance about what we can do moving forward," said First Selectman Spaulding.
On October 15, the Board appointed eight members to the committee: Karen Pattani-Hason, Martin Mohabeer, Denise Massingale-Lamb, Gillann Blunschi, Christie Stewart, Chris Razaki, Edilson Forero, and Jasper Richardson.
A note of caution
In discussing the committee's charge, Selectman Stephan Grozinger expressed concern about its second element, regarding recruitment and retention of employees and officials. Mr. Grozinger said it touches upon the Town's involvement in affirmative action policies, where suggestions by an advisory committee could require a review by non-volunteer civil rights lawyers if potential legal complications existed.
In the end, the Selectmen appeared to reach consensus that input from the committee would not stray into the legal thicket of hiring policies and practices. Mr. Grozinger supported establishing the committee, saying, "Having this committee to support diversity and inclusion is very important for our community, and Weston will benefit from it tremendously."
A mentor
Selectwoman Samantha Nestor has taken the lead in overseeing the new committee, serving as an ex-officio member, and shepherding members through the various rules and processes Town bodies must adhere to.
"Every single person on the committee is a very strong leader," said Ms. Nestor. "Together we can work to make our community a more robust place where people can speak their minds. We want to be a community of allies and inclusion."
A parallel initiative
The Diversity Advisory Committee will work concurrently with a separate initiative, a 501(c)(3) non-profit—not an official Town body— called TEAM Weston.
TEAM stands for "Together Effectively Achieving Multiculturalism."
TEAM began in Westport in 2003 and became an official Town of Westport committee in 2005. The organization hosts regular events that celebrate diversity and draw attention to local issues concerning multiculturalism. Recent projects include antiracist training programs, student essay contests, presentations at schools, book discussions, and interview panels.
"I wanted to have something like this happening in Weston," said Dr. Spaulding. So, Weston residents who participated in the Westport program have branched off into a Weston organization.
"The goal is for them to take a broader look at what inclusion means," said the First Selectman.
Many who interviewed for seats on the Diversity Advisory Committee but were not appointed were encouraged to join TEAM Weston as another way to get involved. TEAM is currently organizing and will seek volunteers to join the program.
"My hope is that we can bring all of these efforts together," says Selectwoman Nestor, who has also taken an active role in the development of TEAM Weston. "Each of these groups can meet different needs without duplicating efforts," she said.
"All Westonites should feel like this town is their home," said the First Selectman. "The more we bring diverse opinions into the discussion, the better the discussion is going to be."