Cardona Chosen for Secretary of Education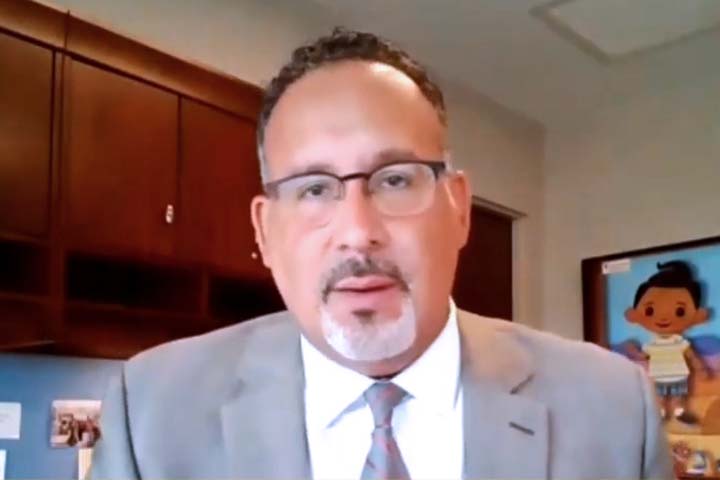 Connecticut Education Commissioner Miguel Cardona has been selected to serve as Secretary of Education in the new administration of President-elect Joe Biden.
Dr. Cardona attended Meriden public schools and graduated from Wilcox Technical High School. He earned a bachelor's degree from Central Connecticut State University and a master's in bilingual/bicultural education and a doctorate in education from the University of Connecticut.
He began his career in education as an elementary school teacher and then served as a school principal for ten years. In 2012, he was named Connecticut's Principal of the Year.
Before his appointment to Commissioner of Education in July of 2019 by Governor Ned Lamont, Dr. Cardona was the Assistant Superintendent for Teaching and Learning in the Meriden school district. He was also an adjunct professor at the University of Connecticut, where he taught courses on leadership, school improvement, culture, and climate.
A "best-kept secret"
In the course of leading a state's education system through a pandemic, Dr. Cardona won praise for making Connecticut the first state to ensure that every PK-12 public school student has access to a computer, a critical step in closing the digital divide while many schools moved into remote learning.
"We are sad to lose Miguel," said Governor Lamont. "But this is a remarkable opportunity for him and his family. We've always felt Miguel was a sort of best-kept-secret, and now the entire country will understand why. We are proud of our Connecticut son as he joins the Biden-Harris administration."
Mr. Lamont is expected to name an acting Education Commissioner soon. A search for a permanent commissioner will be conducted by the State Board of Education and ultimately approved by the governor.