Tax Deferments Available, State Funds Coming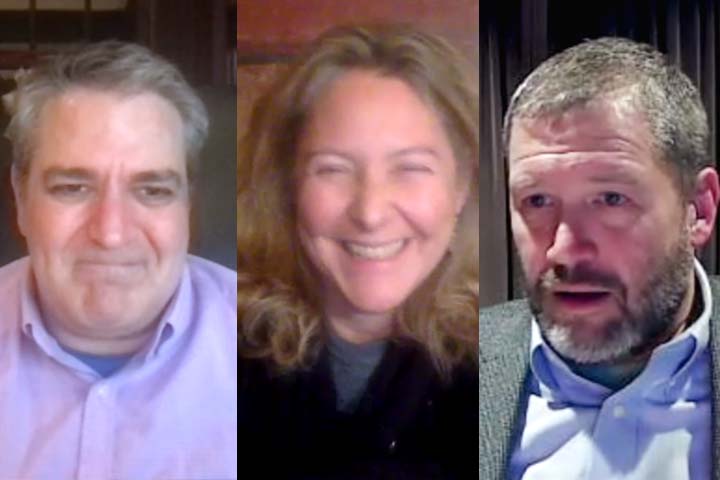 The Board of Selectmen acted swiftly on Thursday evening on two late-breaking steps taken this week by Governor Ned Lamont, voting to renew 90-day tax deferments and to formally request $57,000 offered by the state to defray costs related to Covid-19.
90-day property tax grace period
On Wednesday, the governor ordered municipalities to offer qualifying taxpayers either a 90-day deferment on taxes due January 1 or a low-interest (3 percent per annum) structure for payments that are delinquent from January to the end of March.
The order mirrors one issued earlier this year. At that time, the Selectmen opted for the 90-day deferment. On Thursday evening, the Board essentially voted to renew that approach.
By the governor's order, banks and mortgage servicers that pay tax bills from escrow accounts are not eligible for the short-term tax relief.
According to Town Administrator Jonathan Luiz, 89 taxpayers applied and were approved for the July 1 grace period. Applying only required checking a box on a form stating the taxpayer had been affected in some way by the Covid-19 pandemic. A copy of the form also accompanied tax bills that were sent out.
More CARES Act funds
On Thursday, the Lamont administration notified mayors and first selectmen that every Connecticut city and town will receive a share of $45.5 million being distributed from the state's Coronavirus Relief Fund, which consists of federal CARES Act money.
On Thursday evening, the Board authorized First Selectman Chris Spaulding to formally submit a request for $57,498 to which, according to the state's formula, Weston is entitled.
The Town has already received $30,913 for Covid-related expenses incurred last fiscal year.
Governor Lamont said initial Covid-related expenses shouldered by Connecticut municipalities were much lower than predicted, so reimbursements did not draw down the Relief Fund as much as expected. Meanwhile, localities waited for relief from the Federal Emergency Management Agency (FEMA). It has been slow to arrive.
A long wait
The Coronavirus Relief Fund was originally structured to tide municipalities over while FEMA processed reimbursement claims. FEMA has been in no hurry, so the governor acted today to maximize support to local governments.
His action was also prompted by a looming expiration date. The CARES Act requires that Coronavirus Relief Fund balances be committed by December 30.
"Federal law has prevented us from being able to make up for [local] revenue losses," said Mr. Lamont. "And our reimbursement program was simply moving too slowly for cities and towns to be able to benefit from the amount we set aside earlier this year. We remain hopeful there will be additional federal support to help our local governments through this difficult time."
In addition, the state will use a remaining $15 million to expand regional testing opportunities for teachers and staff to mitigate the expense for school districts and municipalities.