First Supply of Vaccines Expected on Monday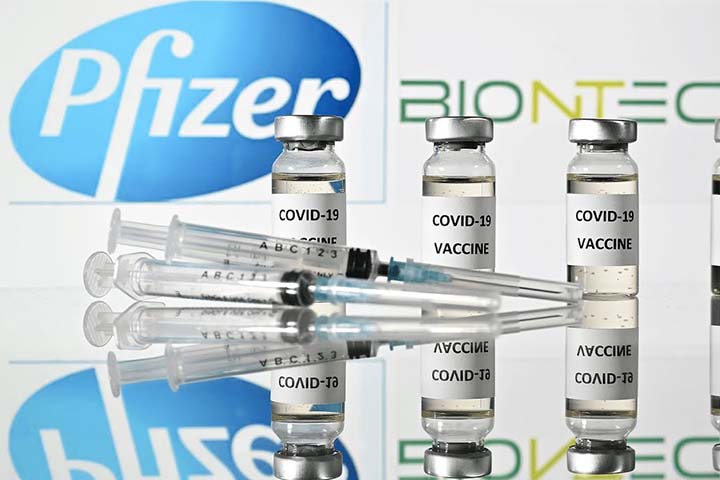 State officials anticipate the first supply of Covid-19 vaccines will arrive as early as tomorrow, December 14.
Hospitals will receive the first delivery. If all goes as planned, long-term care facilities will receive distributions on December 21. The facilities have agreements with either Walgreens or CVS for vaccine administration.
The state's first order—for 31,200 doses of the vaccine developed by Pfizer and BioNTech—was placed on December 4.
Science committee recommends immediate action
Governor Ned Lamont announced today that the Connecticut Covid-19 Vaccine Advisory Group's Science Subcommittee completed a review of all available scientific and trial data from the FDA and clinical trial information provided by Pfizer and BioNTech. The subcommittee also evaluated peer-reviewed scientific publications about the vaccine and its clinical testing.
A CDC advisory committee on immunization practices also voted to recommend the vaccine for those over 16.
The Science Subcommittee recommended that the governor launch the state's Covid-19 vaccine distribution plan at the earliest opportunity. Mr. Lamont ordered the Connecticut Department of Public Health to make all necessary preparations. A copy of the subcommittee's recommendation can be downloaded here.
"Light at the end of the tunnel"
"This is a significant moment for our state and our country," said Governor Lamont.
"Here in Connecticut, we are incredibly proud to be able to say that the Pfizer team in Groton helped to develop this first vaccine to fight the coronavirus which we know will help to get our communities back to normal."
Mr. Lamont said the FDA's emergency use authorization and the Science Subcommittee's recommendation "will provide light at the end of the tunnel for our state to emerge from the pandemic. I take these recommendations seriously, and I thank everyone involved with our advisory group for their hard work and dedication to this important cause."
Members of the Connecticut Covid-19 Advisory Group's Science Subcommittee include Roxy Kozyckyj of the Healthcare Distribution Alliance, Jody Terranova of the American Academy of Pediatrics, Danyal Ibrahim of Trinity Health, David Banach of UConn Health, Jack Ross of the Connecticut Infectious Disease Society, Albert Ko of the Yale School of Public Health, Jim Hadler of the Yale School of Medicine, Jessica Abrantes-Figueiredo of Trinity Health, Keith Grant of Hartford HealthCare, Richard Martinello of Yale New Haven Health, and State Representative William Petit.