Hal Shupack, former First Selectman, Dies at 84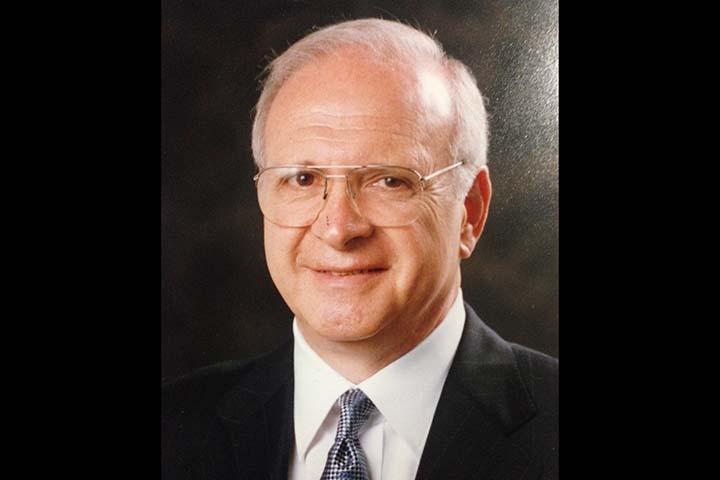 Hal Shupack, a former Weston First Selectman and long-serving community leader, passed away on December 7 at Norwalk Hospital after a long illness.
First Selectman Chris Spaulding:
"I was deeply saddened to hear hear this devastating news. Hal was a remarkable human being and a true gift to this town. His contributions to Weston will always be remembered and appreciated. My deepest condolences go out to his family."
Carol and Rone Baldwin:
"A pillar of our community…Hal Shupack embodied that term! He made giving back to his town, and to the larger world, seem like a given…something that all citizens should feel compelled to do."
"And he lead by example. Always engaged, with a welcoming smile and a listening ear. Hal, we will miss you. We send our sincere condolences to Sheila and their family."
From the Weston Historical Society website, featuring a 2018 oral history interview with Mr. Shupack:
"Hal Shupack grew up in Queens, New York, a good student and athlete with a growing interest in all things mechanical. After the untimely death of his father, he assumed the reins of the family business, expanding it and starting several new ventures as well."
"He moved to Weston in 1972, quickly becoming an active volunteer and serving on the Board of Finance and the Board of Selectmen before being elected First Selectman in 1999."
"During his term the town dealt with the aftershocks of 9/11 and the suicide of the school superintendent. On the brighter side, Shupack oversaw the acquisition of Morehouse Farm Park, the establishment of the Trout Brook Valley Preserve, and the approval of an $80 million schools bond issue."
Mr. Shupack was also a board member at Visiting Nurse and Hospice of Fairfield County and a charter member of Weston Kiwanis.