Strolls at the Weston Historical Society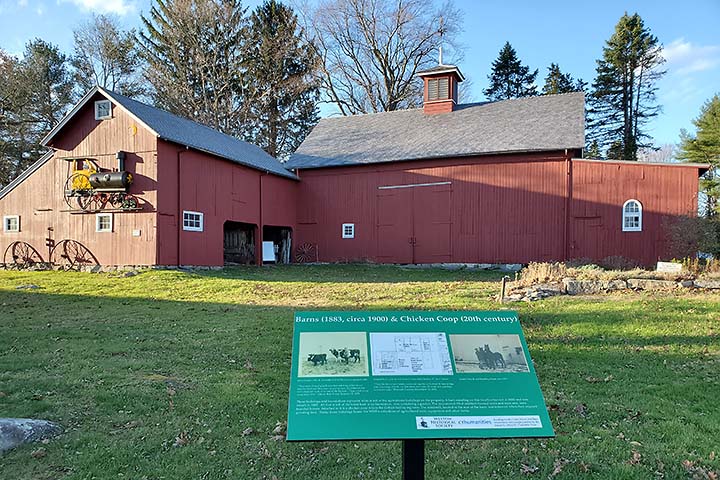 The grounds of the Weston Historical Society and its buildings are open to the public for a self-guided walk every day from dawn to dusk.
You can even bring your dog.
Newly-installed signs help you find your way around and learn about the history of Weston and this historic property.
The signs were funded in part by CT Humanities, the Weston Education Foundation, and the Daniel E. Offutt III. Charitable Trust.
The first sign you encounter includes a detailed map of the property, a brief history of Weston, and an overall history of the site. Four more signs tell the stories of the various buildings: the Coley house (c. 1841), the barn (c. 1883), the carriage barn, and outbuildings, including a smokehouse, outhouses, and one of the last remaining bunkhouses in Connecticut.
The signs were written by historic consultant Elizabeth Pratt Fox. They were designed by Dennis O'Brien of Maps & Wayfinding, LLC.
The Weston Historical Society is located at 104 Weston Road. You can park and enter the property from High Acre Road.