Give A Kick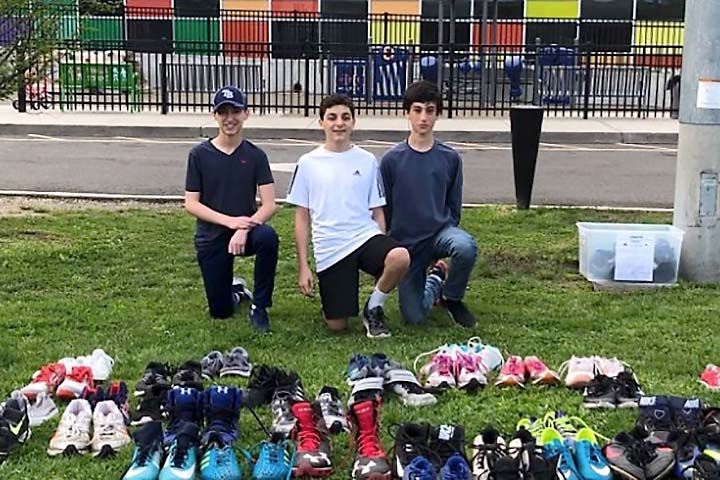 Three years ago, three middle school friends—Jake Weissman, Jonah Wald, and TJ Mecca—noticed that many local charities collected clothes for those in need but few asked for shoes.
An idea was born. They called it Give A Kick.
They began by stationing themselves outside Peter's Weston Market, Saugatuck Sweets, and Sky Zone on weekends, asking for donations of new and gently used shoes. Last year they placed collection bins at the Weston Public Library and at Athleta in Westport.
Success, and a new challenge
Since launching Give A Kick, about 3,000 pairs of shoes have been collected and donated to organizations like Person to Person and Open-Door Shelter. The young men have also collected cleats for Dig USA and tennis shoes for an international program. They won a Weston Youth Grant to help fund the purchase of new collection bins.
Mr. Weissman, Mr. Wald, and Mr. Mecca are now in high school. They have kept the program going. But this year, under the circumstances, they've had to pivot.
The solution: GoFundMe.
How to kick in
The holidays are approaching and more families are under financial pressure than ever. Collecting shoes in the ways done before is impractical, so Give A Kick's goal is to raise money, buy new shoes, and share them.
The campaign is here: www.gofundme.com/f/give-a-kick.
You can get more information about Give A Kick on their website and follow them on Instagram: @giveakick.