Lamont: Beware Covid Testing Scams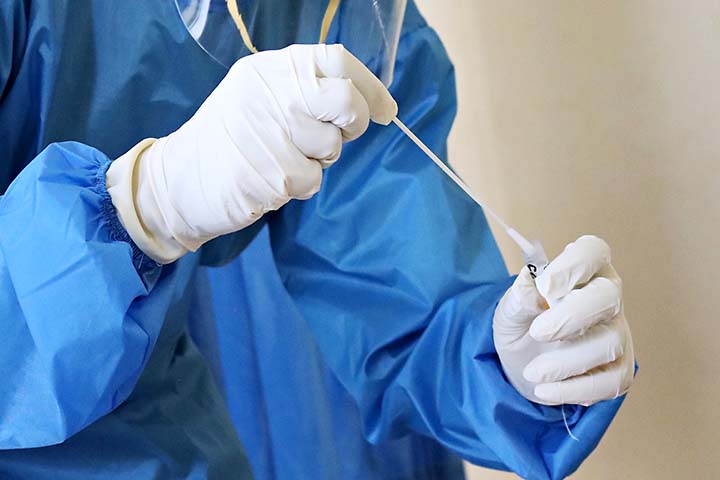 Governor Ned Lamont advises that, as demand for Covid-19 testing increases across the country, Connecticut residents should be on the lookout for scam artists who seek to take advantage of people needing a test and searching for a place to have one done.
The governor encourages you to use the state's official coronavirus website or one from a provider like a local health clinic, hospital, or pharmacy to find a testing site. These, said Mr. Lamont, are reliable sources that can ensure your personal and health information will be protected.
Reports of scams
"Our testing program is one of the most robust in the country," said Governor Lamont. "It's troubling that scam artists would try to capitalize on that. Our residents should never hesitate to find a test if they are experiencing symptoms, living in a densely populated area, or living in an area with an outbreak."
The governor's advisory noted that Covid-19 testing sites in the state are run by hospitals, health clinics, and pharmacies that have the clinical background and appropriate licenses to oversee healthcare operations.
There have been a small number of reports, most recently in Bridgeport, of pop-up testing sites claiming to work with the CDC, FEMA, and even local public health clinics.
In addition to the consulting the state's website for testing facilities, you can call 2-1-1.
The state's website includes a locator feature. Test sites included in the listing have been vetted by the state and are legitimate.
If you see a pop-up testing site that is not at a health clinic, you should check its legitimacy before disclosing any personal information.
What won't happen at a legitimate site
You will never be asked for your social security number or financial information to get a test for Covid-19. If someone asks for this information, it is a scam.
You should never be asked for cash at a testing site.
When you are tested for Covid-19 at a legitimate facility, your information will be kept safe. The only people in touch with you after a test will be from your testing provider and, if you test positive, a contact tracer.
Concerns?
If you believe you may have visited a fraudulent testing site or are concerned that your personal information may have been compromised, you should:
Contact your local police department and department of public health.

File a complaint with the Connecticut Department of Public Health Office of Facility Licensing and Investigations. You can also send an email to DPH.FLISlab@ct.gov.

Visit identitytheft.gov to report identity theft and make a plan to protect yourself.

Review bank and credit card accounts to ensure no activity looks suspicious. If something appears suspicious, report it to your bank or credit card company immediately.
Don't be deterred from getting tested
"Most testing sites are legitimate," said Connecticut Consumer Protection Commissioner Michelle Seagull. "But there are some people out there who are unfortunately hoping to take advantage of a high-stress time for personal gain."
"We don't want the occurrence of these scams to deter people from getting tested for COVID-19, but just as you would take steps to avoid scams in other parts of your life, it is also important to take precautions when choosing a testing site."
"A legitimate testing site will never ask you for your social security number or bank account information or require a payment."