High School Students Honored for Community Service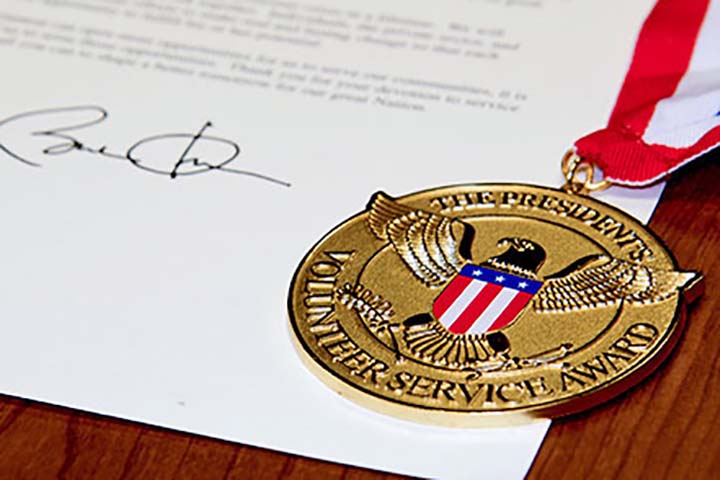 Eight Weston High School students were honored for service to the community in individual ceremonies on October 28th. Over the past year, the students have devoted time to community organizations, businesses, and neighbors.
Lindsey Greenberg was honored for running the Weston Against Cancer group. Daniel Bello was cited for managing the Weston chapter of the St. Baldrick's program.
Andrew Albert won plaudits for training young lacrosse players in free clinics. Rebecca Ronai tutored students in various academic subjects. Kevin Manea distributed food in Peru. Christopher Amato traveled to Costa Rica with Builders Beyond Borders.
Leila Troxell was honored for initiatives she orchestrated with her Girl Scout troop. Emily Burr pitched in at a local stable helping to care for horses.
The award
Their efforts earned these students the President's Volunteer Service Award, a recognition by the President's Council on Service and Civic Participation of the importance of volunteers in America's strength and national identity.
First established in 2003, the award has continued under each subsequent administration. Led by the AmeriCorps and managed in partnership with Points of Light, the program allows certifying organizations to recognize their most exceptional volunteers.
What they did
Knox Watson
, a member of Weston's Children and Youth Commission, set up a youth community service platform that helps students track their community service hours. Mr. Watson, appearing in the photos below with award recipients, says the platform's spreadsheet shows 1,119.5 hours were logged in.
A number of students, including those not tracking their hours, also pitched in during the current health crisis to provide unpaid manpower as workers and delivery drivers for local businesses. This saved businesses thousands in wages, and at-risk individuals received groceries other goods without having to leave home.
Students interested in tracking their service or finding opportunities to volunteer can contact Weston Youth Services Director Laura Cleary by email: lcleary@westonct.gov.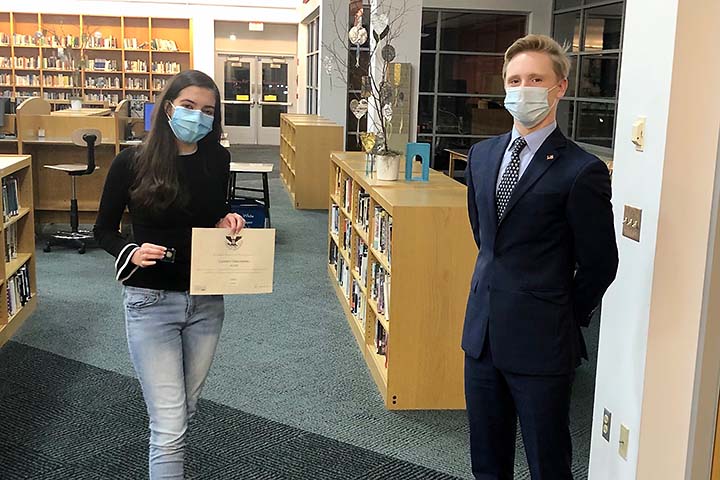 Ms. Greenberg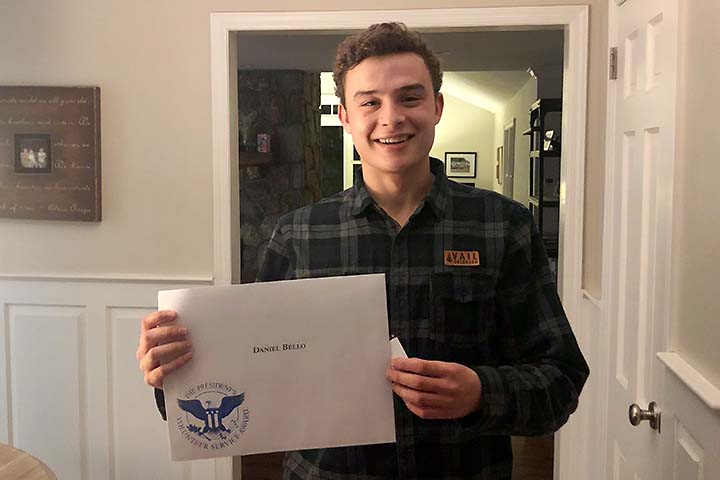 Mr. Bello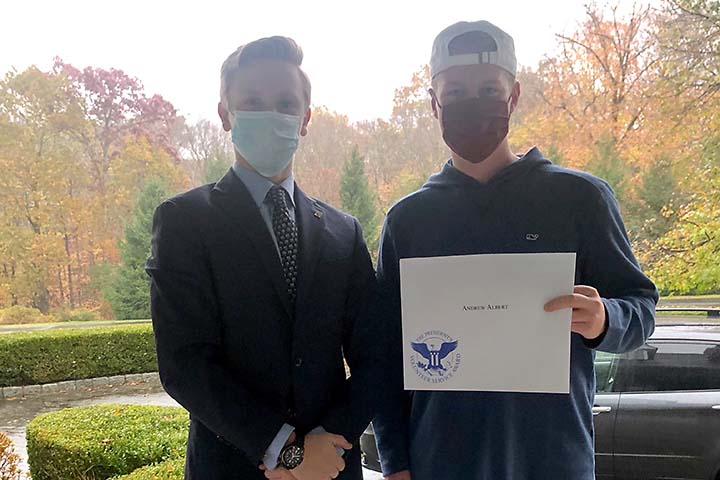 Mr. Albert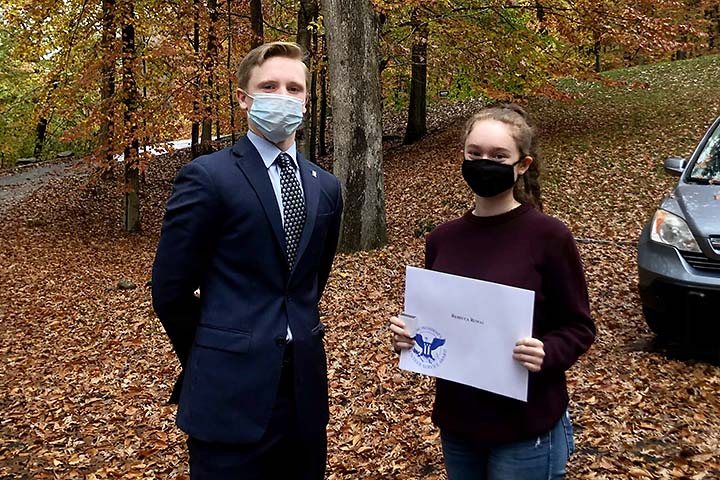 Ms. Ronai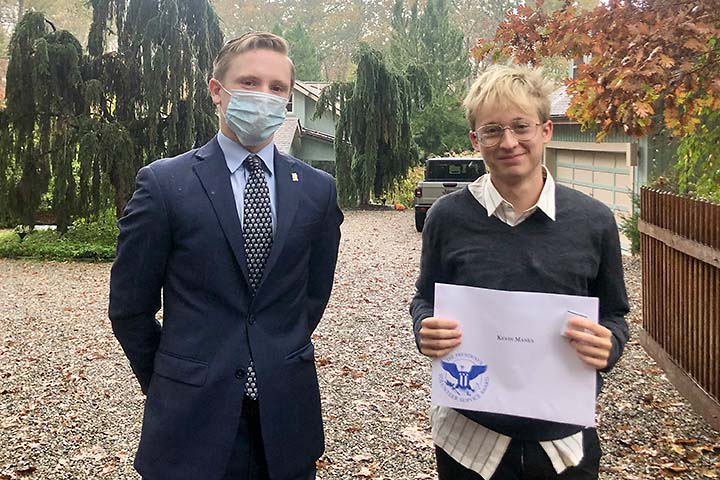 Mr. Manea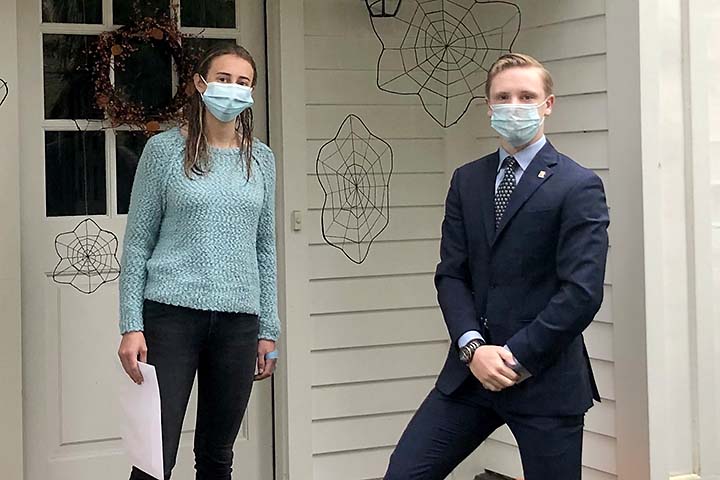 Ms. Troxell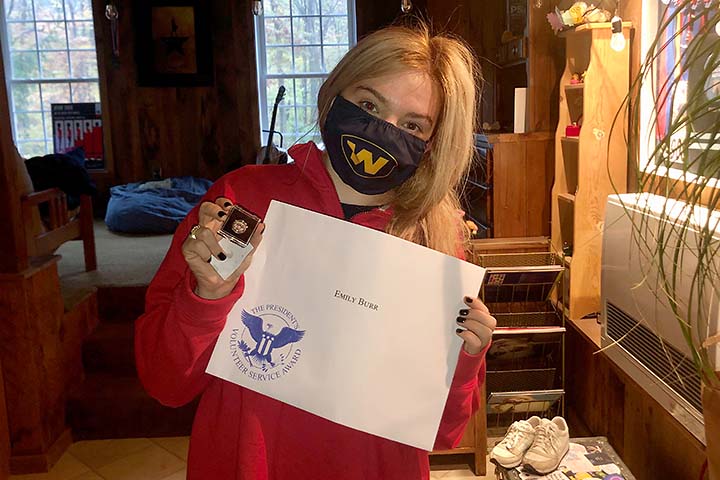 Ms. Burr