Live and Virtual March for Women's Rights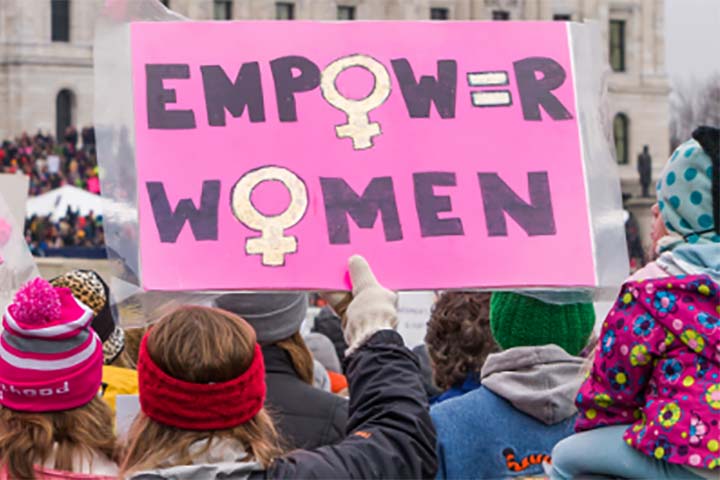 The Unitarian Church in Westport is joining a march in Stamford on Saturday, October 17 "in sisterhood and solidarity for the equal rights of women."
Arrangements have also made to give people an opportunity to participate virtually.
Those making the trip to march in person will meet at the Unitarian Church parking lot (10 Lyons Plains Road, Westport) by 9:30 am. They will then caravan to a location to organize with banners and related material.
The group asks that you let them know if you plan to participate in person by registering or by email.
Virtual march
A Zoom version of the rally takes place on Saturday at 4:00. Zoom calendar information will appear here.
The plan is that you send photos, videos, or written comments that describe why you would march if you could. The deadline for submissions is Thursday, October 15, at 9:00 pm. Photos from the 2017 march in Washington D.C. are particularly welcome.
Submissions can be sent by email with "Women's March" in the subject field. They will be used to make a video of the virtual event.