Halloween Frights at Lachat Town Farm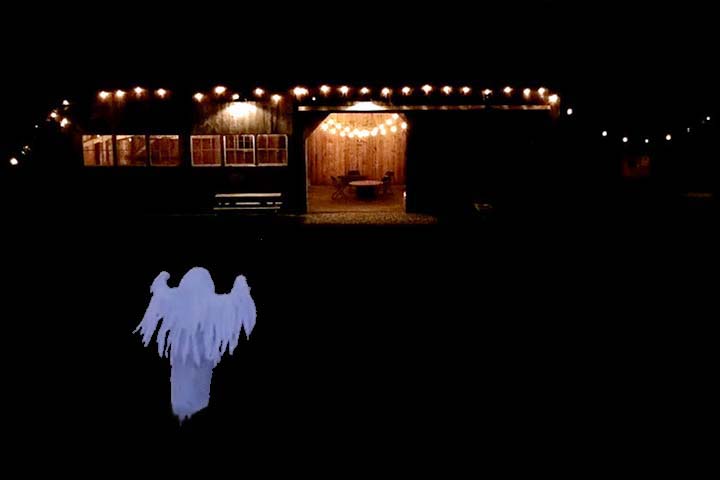 On the nights of October 16th, 17th, 23rd, and 24th, Lachat Farm will be diving deep into Weston's haunted history with an immersive Halloween experience sure to scare all those who are brave enough to attend. Just see the video below.
The four nights of frights will include live performances and spooky stories over the course of a haunted walking tour of the farm, reanimating quintessential Weston lore with a frightening new touch.
"We've been wanting to do a Halloween event like this for a long time now," said Anita Dinwoodie, the event manager at Lachat Farm. "Lachat is the perfect place to do an event like this safely. We wanted to do something to celebrate Halloween and have fun."
Scary stuff
The farm's walking trail will include fifteen frightening stations, complete with scary set pieces and bone-chilling live performances, and will be run by Weston volunteers.
Halloween enthusiasts interested in attending will reserve a time slot for themselves or for their party, organizing into socially distanced groups of no more than six people to be guided as they brave the trail.
You will learn the horrifying history of our town through reimagined stories of Devil's Den, the Weston Meteorite, the Blizzard of 1888, and more—if you dare.
Tickets
"It's been a great opportunity to bring live performances back to Weston," said Amy MacRae, the event's artistic director and vice chair of Weston Arts (which has partnered with Lachat to help bring the event to life). "There's so much talent in our community and it's amazing to be able to make this happen."
If you're brave enough for a night of entertainment and scares, you can reserve your group's time slot today at the Lachat Farm website.
Here are convenient links where you can book a slot for one of the four nights:
Friday, October 16
Saturday, October 17
Friday, October 23
Saturday, October 24
This event is recommended for ages ten and up. Attendees are required to wear a mask and are encouraged to come in a costume suitable for rugged terrain.