COVID Cases Temporarily Close Weston Schools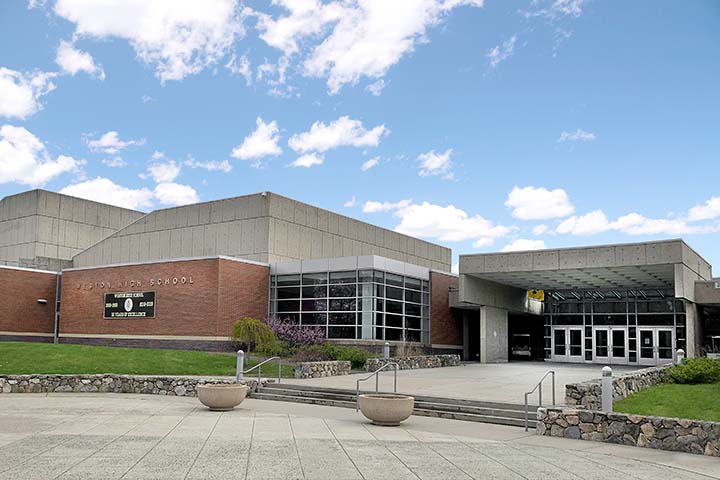 Update to our September 20, 2020 article: This article originally appeared on the morning of September 20, when we learned that Weston High School would be closed for classroom instruction and shift to all-distance learning due to a student having tested positive for Covid-19.
That evening, we also learned that a student at Hurlbutt Elementary tested positive, and that all Weston public schools would close while contact tracing was performed "to determine the potential spread of COVID-19 in the District," as Superintendent William McKersie put it in an email to families.
The schools reopened for classroom instruction, in the half-day hybrid mode, today (Wednesday, September 23).
Our original article, about the high school case, appears below. It also contains an explanation of how contact tracing works.
Weston High School will close on Monday after school district officials learned on Saturday evening that a student tested positive for Covid-19. The school will temporarily shift to all-distance learning.
At this writing, no other Weston school is affected. Contact tracing has begun, and the high school will be deep-cleaned on Monday. The length of the school closure, and any other action that may need to be taken, is yet to be determined.
How contact tracing works
Contact tracing is conducted by the Westport Weston Health District, working with school district staff. It begins with a call to the person who tests positive. This is to determine who, if anyone, he or she has been in close contact with.
Close contact
is defined as exposure to someone infected by Covid-19 within six feet for at least 15 minutes.
Those who have been in close contact with someone testing positive will also receive a call from contact tracers, advised on what they should do, and asked to indicate who they have been in close contact with.
If you get the call
On your caller ID, you will either see "CT COVID TRACE" or the health department's number.
Health officials urge you to please answer the call, take the advice you are given seriously, and let them know who you may have been in close contact with.
Everything you say will be strictly protected. Contact tracers will never identify the source of information and never give names or information to employers, the police, or immigration services.
There is nothing new about contact tracing. It has long been employed as one of the most effective tools to contain the spread of infectious disease, including measles.
Follow-up
By the end of the initial call, contact tracers will ask your permission to do daily check-ins to see how you are feeling. If you agree, you will receive an email or text message each day.
The check-ins will come by email or text message. They will come from ContaCT, the state's Contact Tracing Platform. Emails will come from SVC-Covid19@ct.gov. Text messages will come from (855) 670-0299.
If you choose to not participate in these daily surveys, you will probably get a phone call every day.