Autumn Football Still Canceled, Spring Back on the Table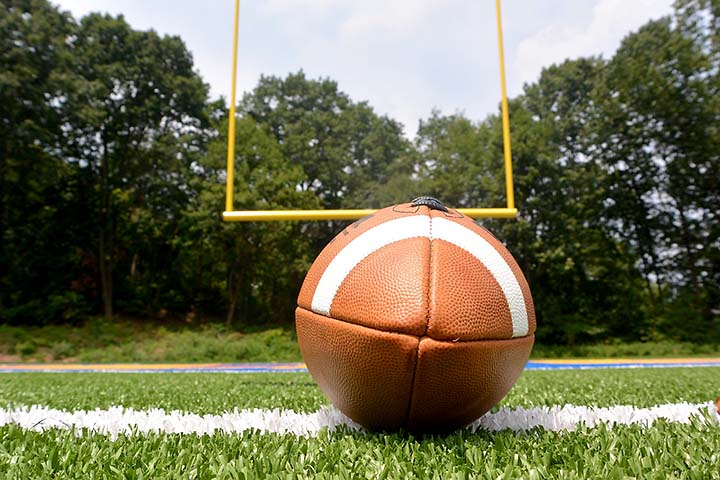 Full contact autumn high school football appears to be a definite no-go following today's announcement by the governing board of the Connecticut Interscholastic Athletic Conference.
Minor changes proposed by CIAC last week at a meeting with the Connecticut Department of Public Health and Governor Ned Lamont's chief of staff failed to convince health officials that the modifications would reduce the sport's high-risk status.
Governor Lamont and acting Health Commissioner Deidre Gifford had stated a preference to shift football to spring. Both emphasized the call would ultimately be made by CIAC. But in reality the final decision rested with school district superintendents, whose association, according to CIAC's announcement, "made clear" that they would defer to the guidance of health officials.
The health department's recommendations had been met with protest demonstrations and threats against Dr. Gifford. The threats were denounced by House Speaker Joe Aresimowicz, who is a football coach and advocate for autumn football, and by CIAC executive director Glenn Lungarini.
Spring back on the table
In today's announcement, the CIAC board stated a willingness to reconsider its previous resistance to shifting football to spring, "provided it does not negatively impact spring sports." The organization's football committee will also consider developing other "low and moderate-risk football activities in which schools may continue to engage their football athletes."
Mr. Lungarini had previously argued that, with Connecticut's virus infection rates currently low, there may be no better time to play football, and no guarantee it would be safer in spring. Last week, Governor Lamont was cautiously optimistic that conditions will improve by spring.
However, while the state's infection rates remain among the lowest in the nation, they are rising. So are those of Fairfield County.
In confirming the cancelation, Mr. Lungarini said, "CIAC made every effort to weigh all factors in this decision, including the passionate voices of students, parents, and school personnel."
He added, "In conversation with other state associations across the country, it was clear that a key factor in playing interscholastic football was alignment with the opinion of their state's governor and state health agency."