A Bit of Weston History, Sunday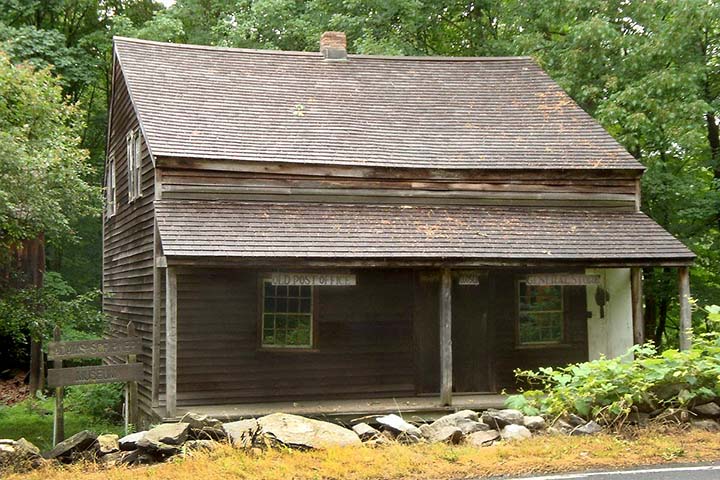 On Sunday afternoon, September 13, at the Old Post Office next to Bisceglie Park, you can explore the old general store and post office, buy a piece of penny candy, and see what life was like back in the day. It is open from 1:00 pm to 4:00 pm.
Inside, you will see a collection of old pictures, old tools, kitchen implements, scales, and fabric and buttons that would have been sold in the store.
Karin Giannitti, a longtime preserver of Weston's history, tells us that the hope is to also have Morehouse family letters on display from the time when Charles Morehouse set off in search of gold.
The Old Post Office—originally called the Norfield Post Office—was built around 1790. It became the official Weston Post Office in 1883.