Jolantha is Ready Again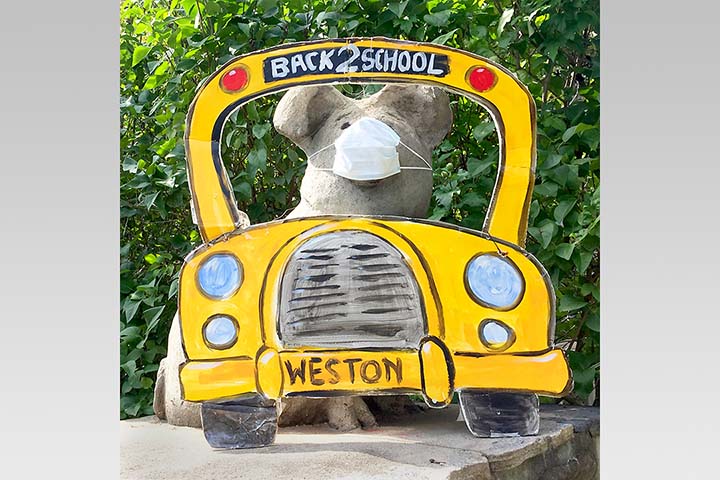 Our pleasure to bring you this from Hans Wilhelm:
Some time ago the school bus driver stopped by to thank us for always dressing Jolantha up for the first day of school. He said, "Every year on their first day of school there are always some crying children on the bus."
"But when we turn around the corner and they see Jolantha I tell them, look, even Jolantha is going to school in a bus. If Jolantha goes we can go too, don't you think so? That always calms them down and the crying stops."
But this time it is even harder for the kids. They have to wear masks!
But Jolantha is ready again.