Take the Stage at New Paradigm Theatre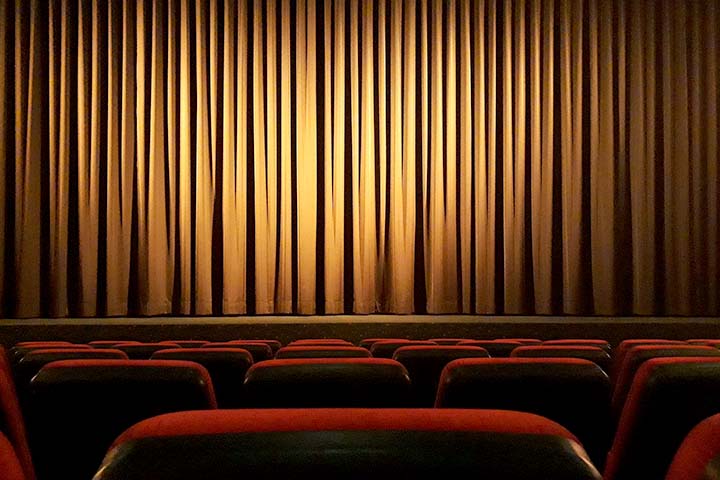 Aspiring singers and actors ages eight to whatever have a chance to get a foot in the stage door at New Paradigm Theatre's So Ya Wanna Be a Broadway Star? auditions on September 26.
It's outside on the lawn—not on Zoom!—at Emmanuel Church (285 Lyons Plain Road) from 11:00 am to 3:00 pm.
In what the theater describes as an educational audition master class, auditioners receive professional feedback from Broadway and film casting directors, agents, and producers. They may also have an opportunity to take the stage with Broadway performers in New Paradigm's NPT Favorites concert on October 10, and in future events.
A video of a previous So Ya Wanna Be a Broadway Star? is available here.
At the end of the program, audience members will choose a "fan favorite," who receives a $100 award, thanks to a donation.
Theater professionals who will provide feedback to auditioners this year include Emmy and Grammy-winning musical director and composer Paul Bogaev, whose film and Broadway credits include Chicago, Dreamgirls, and Les Miserables, Emmy-nominated actor and director Scott Bryce, Broadway performer Janelle Robinson, and Cidalia Kettles, NPT's first Broadway star winner.
Chris Coogan
, the popular pianist and composer who is New Paradigm's musical director, will accompany performers.
Kristin Huffman
, the Broadway performer, University of Hartford professor, and Producing Artistic Director of New Paradigm Theatre, will lead a discussion panel where participants can learn all about the theater industry from insiders.
Participants need to register for So Ya Wanna Be a Broadway Star? at the theater's website: nptheatre.org. Before September 8, a discounted $45 early registration rate is available.
Those who prefer not to register to perform but want to watch and learn may pay $10 at the door. So can parents and other supporters. Bring blankets or chairs, and masks. Everything takes place on the lawn, socially distanced. You won't be able to go into the church, but water and snacks will be sold, and there will be a restroom outside.
The rain date for the event is October 3. New Paradigm Theatre Company, a 501(c)(3) nonprofit, "is a professional theatre fostering creative problem solvers, leaders, and global citizens through theatre arts education and productions."