Lamont, Legislative Leaders Agree to Emergency Extension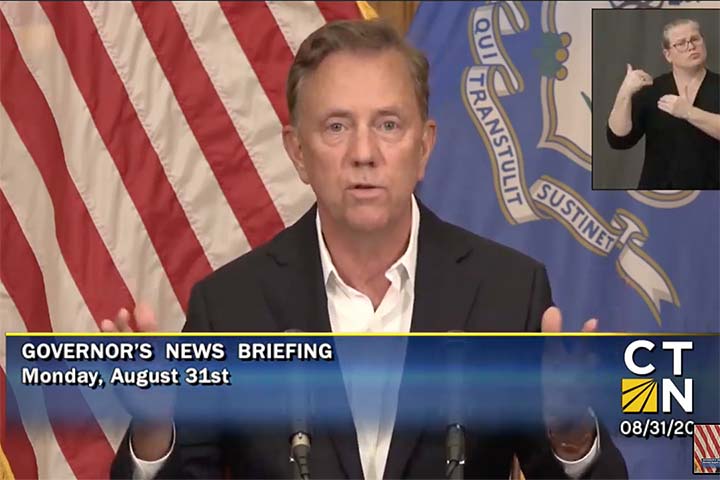 Governor Ned Lamont
announced today an agreement with legislative leaders to extend his emergency powers five months, to February 9, 2021.
The six-month Public Health and Civil Preparedness Emergency—and more than 70 executive orders issued by the governor since March—had been set to expire on September 9. Without the extension, said Paul Mounds, Governor Lamont's chief of staff, September 9 "would have been a day of disruption."
Mr. Mounds said a formal request for the extension would be filed on Tuesday afternoon. A special committee of ten legislative leaders has 72 hours to approve, disapprove, or do nothing.