Barbara Warfield Zacavish, 81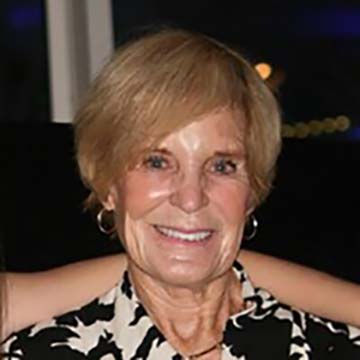 Barbara Warfield Zacavish, age 81, longtime former resident of Weston, Connecticut, died peacefully after a brief illness at her home in Wesley Chapel, Florida on August 24, 2020. "Barbie," as she was most affectionately known, was born in St. Louis, Missouri and grew up in New Canaan, Connecticut. She graduated from Western Connecticut State University with a bachelor's degree in elementary education and received a master's degree in education from the same university. She also earned an MSW from Fordham University in 1991. She retired in 1998 from a 35-year teaching career at Hurlbutt Elementary School in Weston, where she taught Kindergarten, Second, and Third grade.
She taught over 800 children during her career. She remembered every student she ever taught and could recall an anecdote about each and every one of them. She loved children and was known for her warmth, compassion, and creative approaches to classroom learning, most notably the Mother's Day "Author's Tea."
As a second career, Barbie co-owned the Lunch Box in Weston with her husband for 37 years. She loved bringing innovative menu ideas to the restaurant and interfacing with all of the wonderful customers in the Weston community, many of whom became close friends over the years. She also enjoyed daily banter with many of the loyal and devoted staff members who were like family.
Barbie loved Haagen Dazs ice cream, bunnies, classic books and long daily walks. She enjoyed a love/hate relationship with the game of golf. She also loved Broadway musicals, shopping for clothes, and silly jokes. Above all else, she deeply loved her family and close friends.
She is survived by her beloved husband of 62 years Dante Zacavish, who greeted her every morning of their marriage saying "hello beautiful," her two daughters Ellen Molter (Paul) and Carrie Shea (Tom), and her three grandchildren Paul Molter, Lilly Shea, and Gib Shea, all of whom brought her tremendous joy and pride. She is also survived by her siblings Ellen Saunders, Harry Warfield, Dennis Warfield, and Donald Warfield. She is predeceased by her parents Milton Trimp and Virginia Warfield, her brother William Warfield, and her twin sister Patricia Lee Warfield Jinishian.
In lieu of flowers, contributions may be made to the Weston High School Trust Fund with Barbara Zacavish Scholarship Fund written in the memo. This fund will benefit the future education of a graduating Weston High School senior. Contributions can be mailed to the attention of Monica Rogers at Weston High School, 115 School Road, Weston, CT 06883.
A celebration of her life will take place at a date to be determined.