Lamont Wants Hybrid Model, Youth Infections Rise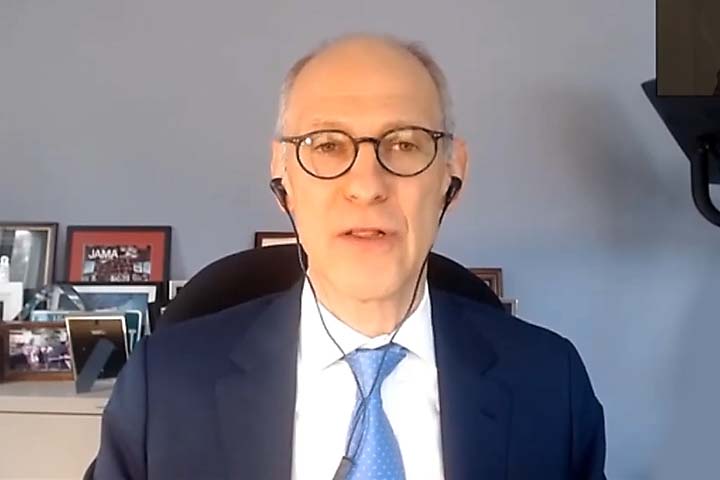 Dr. Ezekiel Emanuel
"Connecticut is in a perfect place to reopen schools," said Dr. Ezekiel Emanuel, a close advisor to Governor Ned Lamont, in an appearance this afternoon in Hartford with the governor. Dr. Emanuel is the distinguished chair of the Medical Ethics and Health Policy department at the University of Pennsylvania.
However, there appears to be no prospect that schools can reopen with all-classroom instruction. The governor made clear his expectation that Connecticut public schools will open with a hybrid of in-person and remote learning, assuming health conditions continue to cooperate.
In saying so, Mr. Lamont partly walked back statements made last week about who gets to decide.
Distance learning: a last resort
The governor said districts wishing to open only with distance learning and no classroom time must apply to the Connecticut Department of Education for an exception.
When pressed on who would ultimately decide if a district insists on going all-online, he said the superintendent and Education Commissioner Miguel Cardona would "work something out." He then admitted, with a smile, that his response was "a duck."
Later, Mr. Lamont said he does not believe he could force districts to conduct in-person classes. He could, of course, again order districts to close their doors.
At the moment, Connecticut's important metrics are favorable. Transmission remains low, and the percentage of daily tests that come back positive is steady, at or slightly below one percent.
The governor said the metrics will be updated weekly, and those for each county will drive decisions by local school district and health authorities.
Spikes, however, are occurring in the age group where a surge would be most likely to cause a retreat in school reopening plans.
The spike gets younger
The governor appears to be increasingly concerned about higher infection rates in the 10–19 age group, which has taken over the top spot from those aged 20–29. Just this week, he said, the rate in the 10–19 group doubled.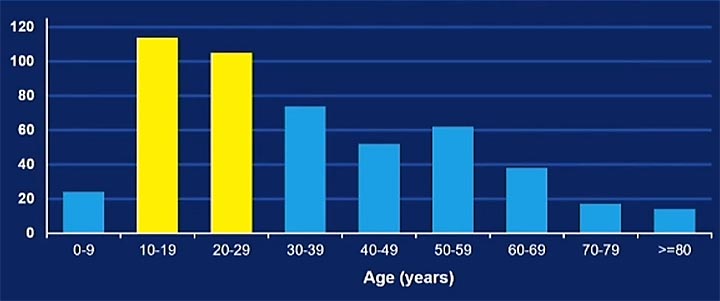 Mr. Lamont said Rhode Island Governor Gina Raimondo and New Jersey Governor Phil Murphy have the same concern, and largely attribute the rise to gatherings and parties by young people where guidelines for distance and face coverings are not observed.
Mr. Lamont said Governor Murphy characterized those parties as belonging in the "Knucklehead Hall of Fame." He urged parents to be more involved.
Dr. Emanuel: how schools can reopen safely
Dr. Emanuel pointed out that many countries have successfully reopened schools, including the Netherlands, New Zealand, Denmark, Austria, and Belgium. He said Israel's markedly unsuccessful attempt was due to a lack of preparation, crowded classrooms, and the absence of requirements for face coverings, hand washing, and distancing.
In a co-authored New York Times op-ed on July 29, Dr. Emanuel said creating safe schools "is much more complex than just having students wear face masks and sit physically distanced from one another in class." He said all core activities must be safe. These include transportation, classroom time, meals, gym, and extracurriculars.
Today, Dr. Emanuel said school districts should "rethink extracurricular activities" and forego all contact sports. When asked specifically about football, he recommended canceling it this year, and predicted that plans in New York for a delayed football season would not happen.
Dr. Emanuel said he "can't see what will be different in January," and added that even if a vaccine is approved by then, widespread inoculations could not begin until late 2021.