Grant Awarded for Affordable Housing Plan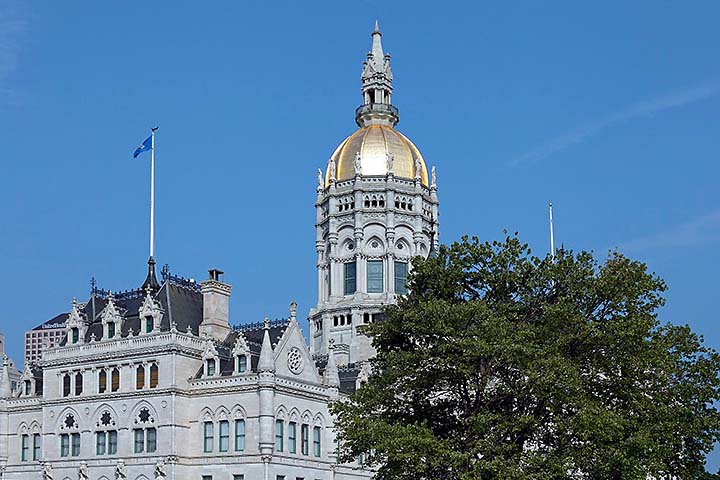 The Town of Weston has been awarded a $15,000 grant to prepare an affordable housing plan.
147 municipalities with populations below 50,000 were eligible for grants in a program by the Connecticut Department of Housing. The funds are to be used to cover plan development costs, including administrative expenses, consulting services, data collection, and community engagement.
In announcing the award at the Board of Selectmen meeting on July 16, First Selectman Chris Spaulding said the project would be driven by Weston's Planning and Zoning Commission.
Affordability in Weston
Essentially, State law mandates that ten percent of the housing stock in each Connecticut municipality be deemed affordable. There are various ways towns can meet the requirement, and many more ways to work around or ignore it. The law has no teeth.
Dozens of municipalities fall short of the goal, including Weston, one of only three in the Western Connecticut Council of Governments region which, according to WestCOG's recently-adopted Plan of Conservation and Development (POCD), have not yet adopted an affordable housing concept.
Weston's own new POCD acknowledges the need for, and community support of, "more variation in Weston's housing stock, including the addition of more affordable housing and senior-friendly housing."
The plan also notes that the Planning and Zoning Commission "has also heard some concern about the ability to sustain cluster housing and multi-family housing from an environmental, water usage, and waste perspective. These concerns need to be evaluated and will be addressed as new housing strategies are considered."
As of 2017, according to Weston's POCD, the town has only four housing units that meet State affordable criteria, about 0.1% of the total stock. Reaching the ten percent threshold would require adding at least 360 affordable units, assuming that were possible.
A push for reform
Local zoning regulations and stricter affordable housing requirements are hot topics at the moment in Hartford, coupled as they are to broader social issues.
A number of advocacy groups—and at least three caucuses in the Legislature—pushed hard to add zoning reform to the agenda for the upcoming General Assembly special session.
Proposed measures to add teeth to existing statutes vary by group, ranging from incentives to penalties to an outright prohibition of minimum lot sizes.
In the end, Governor Ned Lamont and legislative leaders held fast to limiting the special session agenda to allowing everyone to vote by absentee ballot in November, police accountability, temporary extension of insurance payments for telemedicine, and a cap on insulin prices.
The governor said the Legislature may take up affordable housing in a separate special session, perhaps in September, or in the next regular session, in 2021.