Donation Helps Expand Pollinator Habitat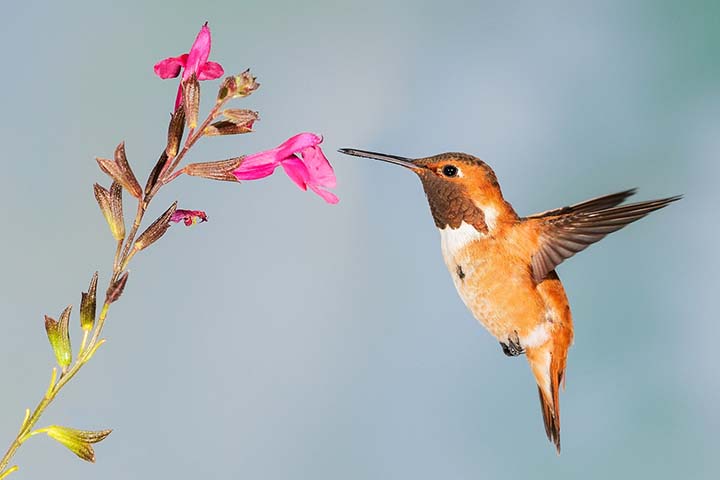 Weston's Pollinator Pathway group has raised $8,000 to create additional pollinator habitat in town, thanks in large part to a dollar-for-dollar contribution by the Sustainable CT Community Match Fund.
In the last year, the Weston Pollinator Pathway has added 90 households to the program and protected over 200 acres of backyard pollinator habitat in town. The group's mission is to reshape the concept of landscaping to emphasize ecologically beneficial practices. Program participants pledge to avoid pesticides, plant native plants, and consider alternatives to a conventional lawn.
This year, the Pollinator Pathway group intends to focus on native plantings at the Hurlbutt Butterfly Garden, Lachat Town Farm, Jarvis Military Academy, and the Onion Barn. Work has already begun at the Onion Barn. At Jarvis, the root cellar and well have been refurbished in preparation for new plantings.
The Weston Pollinator Pathway is a collaboration of volunteers from the Weston Garden Club, Sustainable Weston, Lachat Town Farm, with support from the Norwalk River Watershed Association, Aspetuck Land Trust, and the Town of Weston. Donor organizations include the Global Preservation Society, the Weston Education Fund, Newman's Own Foundation, and A Native Plant Nursery.
The Sustainable CT Community Match Fund, which donated $4,000, is an initiative of the Institute for Sustainable Energy at Eastern Connecticut State University. The Institute is funded by the Smart Seed Fund, the Emily Hall Tremaine Foundation, and the Connecticut Green Bank.
Email the Weston Pollinator Pathway for more information about the program and how to take part.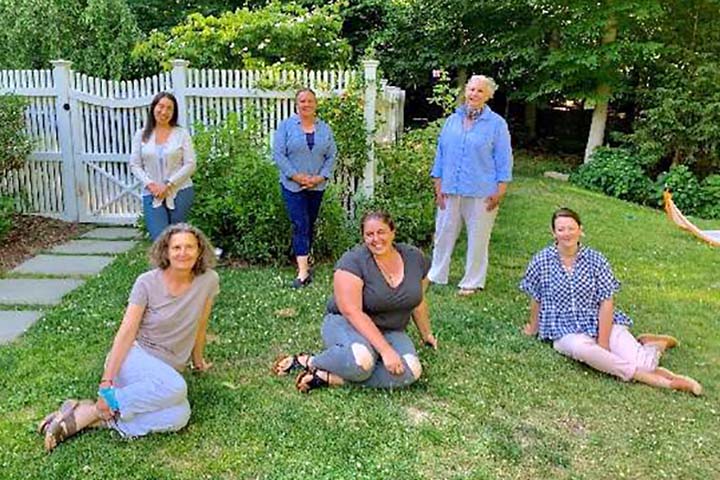 Photo: members of the Weston Pollinator Pathway Steering Committee. Left to right, back row: Alissa Stoltz, Terry Cho, Sarah Ragan. Front row: Karin Feingold, Christina Koether, Sarah Hutchison.