Ten-Year-Old Makes Masks, Supports Food Pantry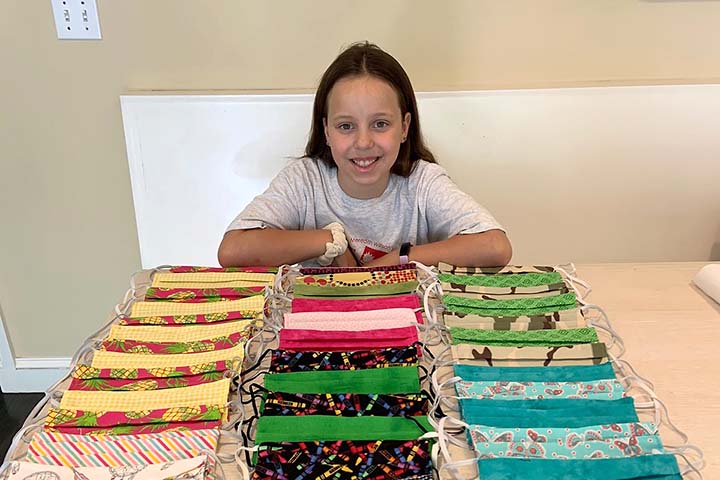 Enterprising Weston ten-year-old Peyton Schleef decided to tackle the effects of the pandemic in two ways: to sew protective face coverings, sell them, and use the proceeds to help stock the shelves at the Weston Food Pantry.
So far, Ms. Schleef, with the help of her twin sister Perri and mom Kimberly, has made more than 120 masks, sold them, and was able to purchase over $700 worth of groceries for the Food Pantry.
Her business model started with a Facebook market test post by her mom, offering ten masks for sale. They sold out within minutes, so Ms. Schleef got to work right away making 50 more.
When another post mentioned the new supply could be delivered locally and by mail to friends across the country, orders multiplied.
Here is a nice touch: we are told that many purchasers paid more than the price Ms. Schleef had asked, all to pitch in a little more to support Weston families who are particularly hard-hit by the current health and financial crisis.
Ms. Schleef gets an assist from her mom making sure the sewing lines are straight, and help with ironing from her sister. She plans another production run of 50 to 100 masks in July, and another shopping trip shortly thereafter for the Food Pantry.