State Unveils Outline for Fall Schools Reopening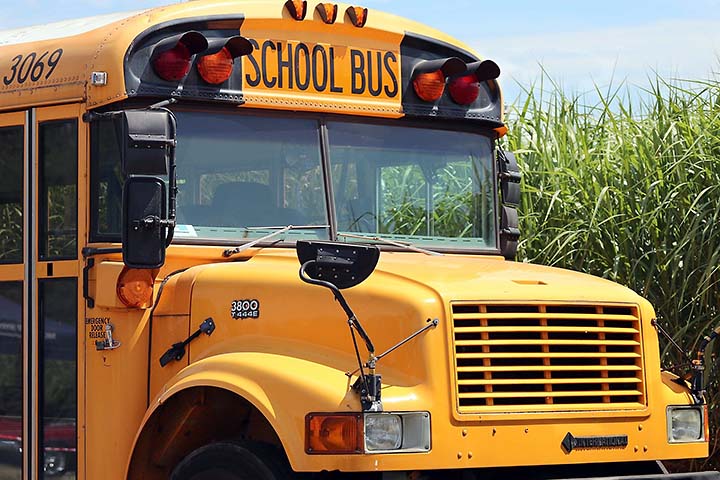 The broad outlines of a plan to reopen Connecticut public schools were presented today by Governor Ned Lamont and State Education Commissioner Miguel Cardona.
"This school year was marked with disruption," said Mr. Cardona. "Next school year will be marked with innovation and commitment."
The general plan, described as a framework, is largely predicated on the hope that the state will continue containing the spread of COVID-19. Success would allow students to return to classrooms in the fall for at least part of their education.
Governor Lamont conceded his own expectation that full-time classroom instruction is a less likely prospect than a hybrid approach of classroom and online learning.
Commissioner Cardona said the framework released today is only "the beginning of our reopening process. What we've learned is that we must remain flexible and responsive to the data and a changing understanding of mitigation strategies and virus spread."
"Nothing is set in stone," said the commissioner, emphasizing that parallel efforts are underway to improve distance learning statewide while also preparing for whatever level of in-person education is possible.
Details coming
Mr. Cardona said "a comprehensive document" will be made public on Monday that identifies how districts can benchmark when to "ramp down" on-campus education if COVID infections increase. He said the document will also address standards for academics, remote learning, equity, and social-emotional needs.
For the following "month or so," said Governor Lamont, individual school districts will complete their own plans, adhering to principles in the State's framework, but accommodating local needs.
"While we've made good strides to mitigate the impact of COVID-19 in Connecticut," said the governor, "the virus hasn't gone away and we need to do what we can to keep students and staff safe while also doing our best to provide our young people with access to an education."
In a letter to parents, Superintendent William McKersie said he learned in a conference call this morning that school districts will have to submit reopening plans to the Department of Education by the end of July. Dr. McKersie said those plans "will be reviewed to ensure all districts are moving ahead appropriately."
Cohorts, distance, transportation
The framework announced today positions safety protocols and monitoring as key requirements for reopening. It does not contain some of the more stringent and resource-demanding guidelines recently suggested by the Centers for Disease Control and Prevention.
The model encourages school districts to group students into cohorts by class and teacher, especially in grades K–8, and where feasible in higher grades. To the extent possible, students are not expected to move between teachers and classrooms.
The State set no standard for class sizes or gatherings in gyms and auditoriums, but urges districts to review how facilities can be used to maximize social distancing.
At the moment, there is no restriction on the number of students to be allowed on school buses. In fact, the State's framework suggests that districts plan to run buses at capacity, unless additional distancing is needed in the event of a community spread. If that happens, safety protocols would be enhanced and bus capacity reduced.
On the bus, all students, operators, and monitors must wear face masks.
Masks, monitoring, flexible plans
The framework also calls for students and staff to wear face coverings at all times inside a school building. Exceptions may be made for students who cannot wear a mask for medical reasons and for teachers who can safely deliver instruction without one, as long as they are protected by other means, such as plexiglass barriers.
The framework does not include requirements to test teachers or staff for COVID-19 or to conduct temperature checks.
Districts are expected to develop "robust monitoring and containment protocols," including "frequent hand washing and enhanced cleaning." Details await the more developed guidance.
Districts also must create plans to "ramp down" to a hybrid mix of in-person and distance learning in the event of increased COVID-19 transmission in either a school or a community.
If a hybrid model is implemented, school districts are advised to prioritize the return of vulnerable learner groups and plan "to increase the in-school population over time."
A work in progress
Governor Lamont said part of local planning over the next few weeks will be to assess "how our metrics" fit individual districts and provide "a preliminary idea of the budget implications."
The governor said he as yet has no estimate of what the State's total costs will be or how much financial aid Connecticut towns can expect from Hartford.