A Memorable Send-off for the Class of 2020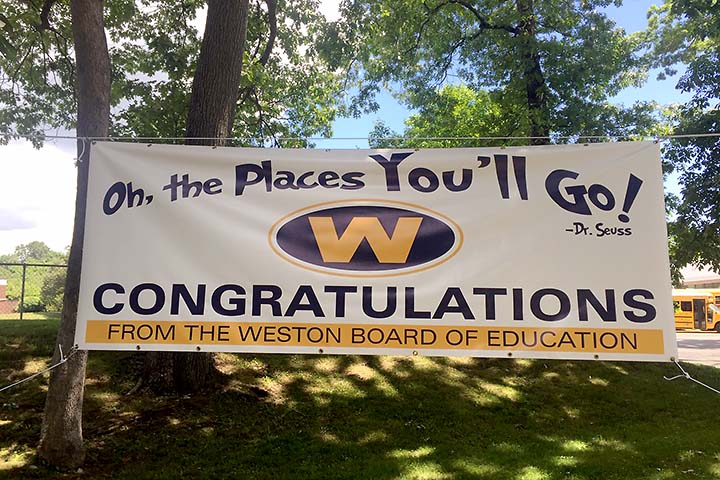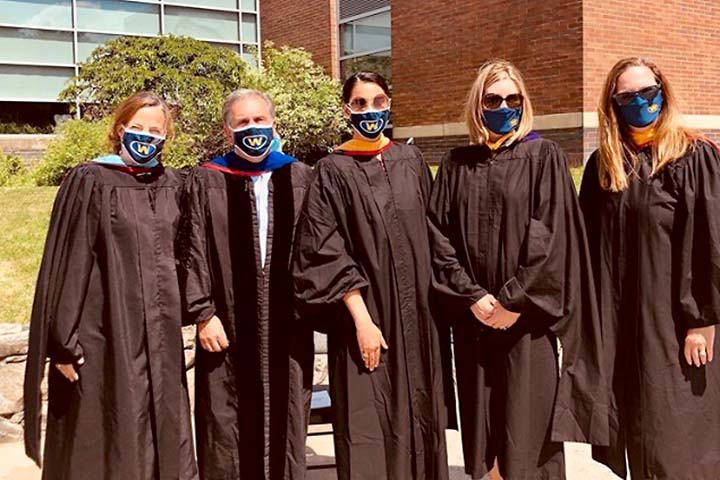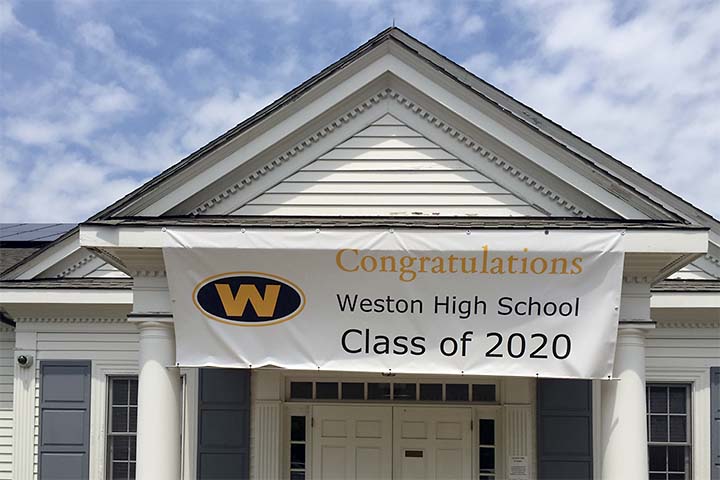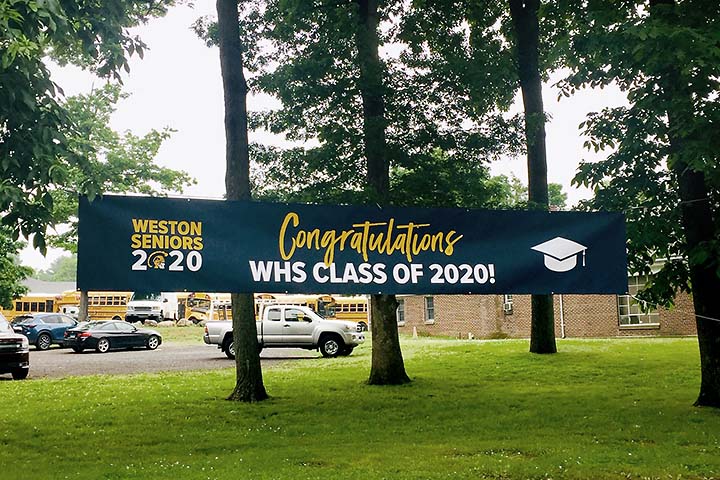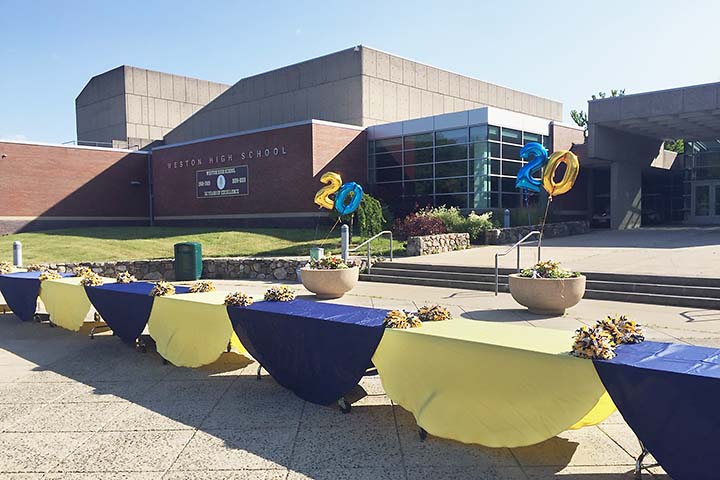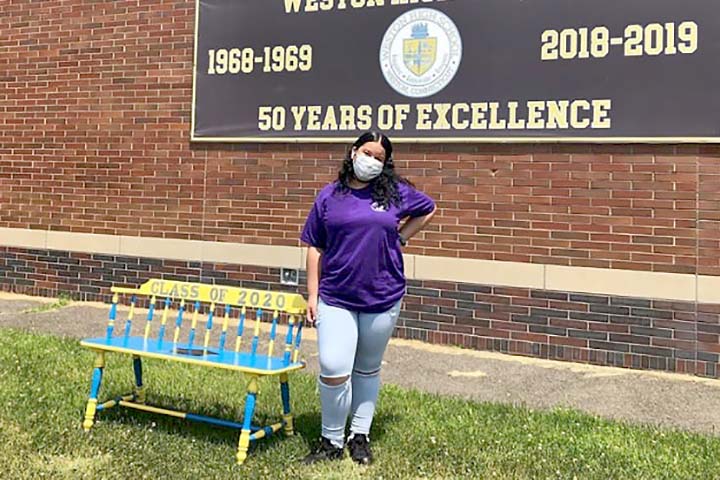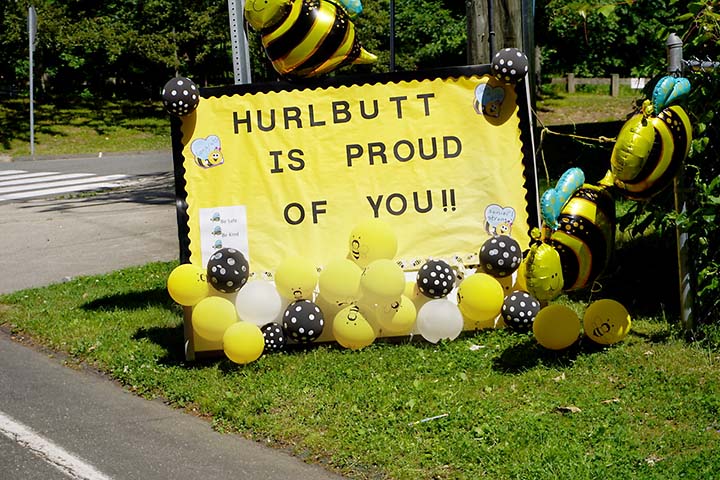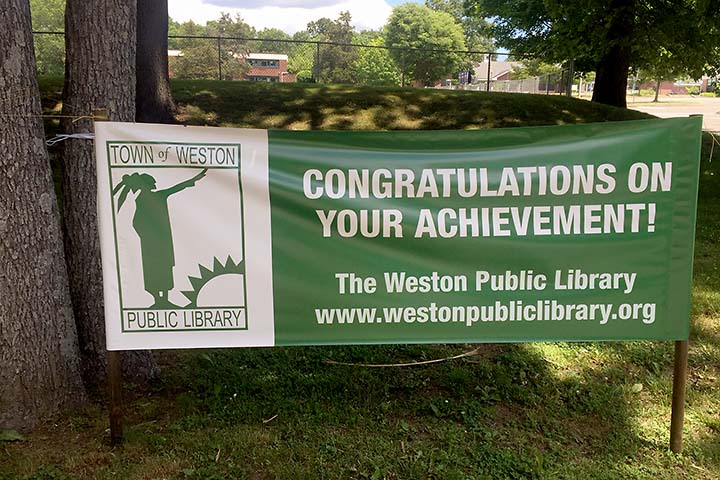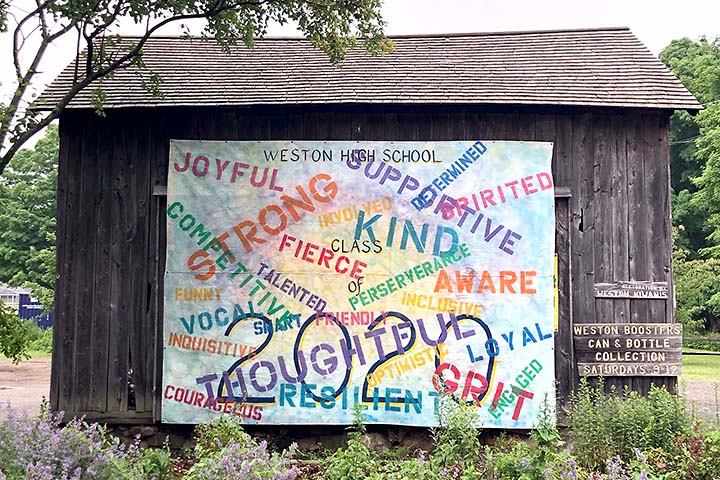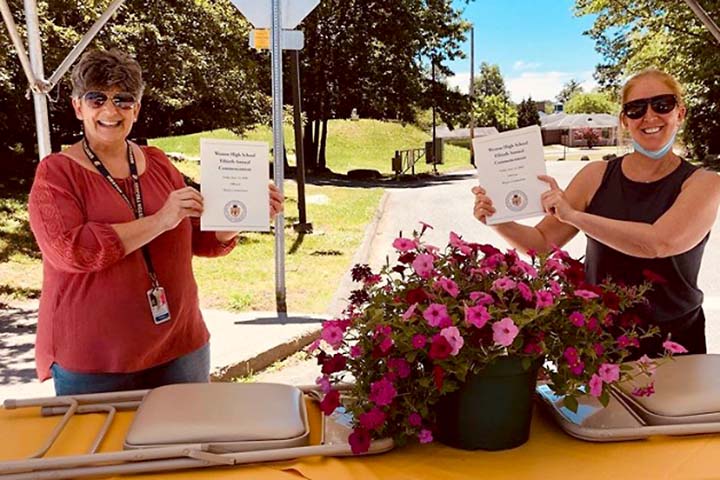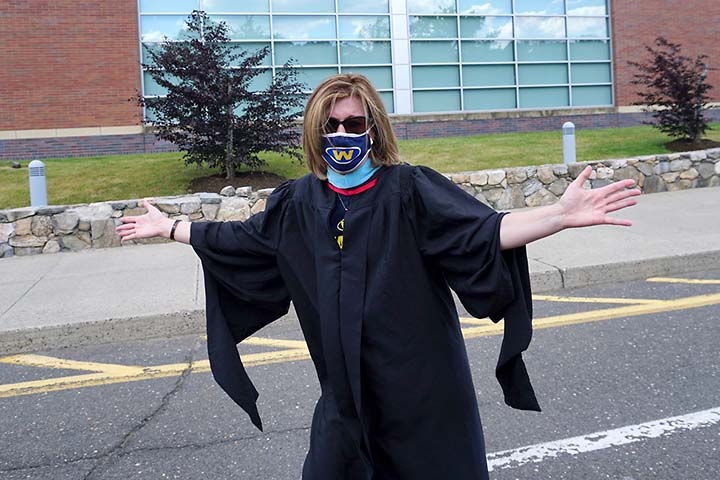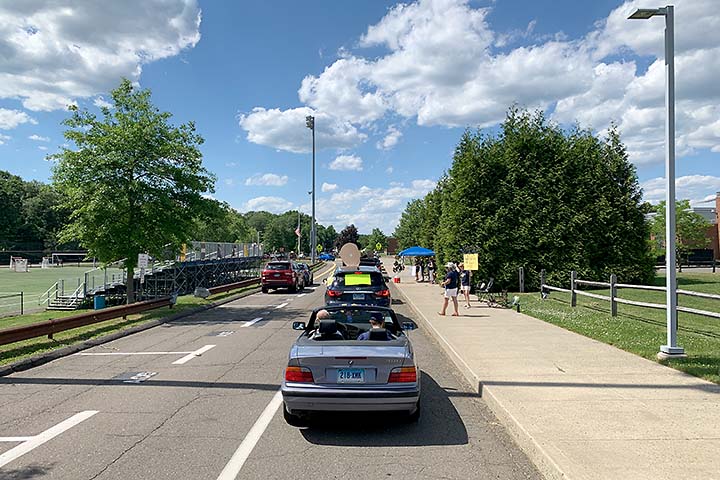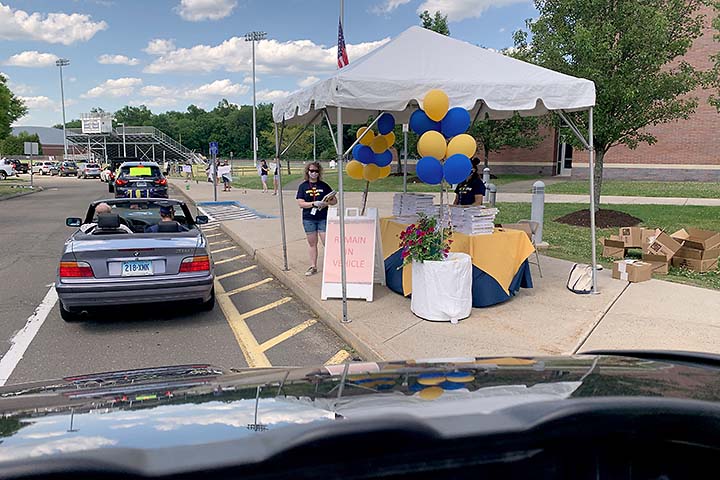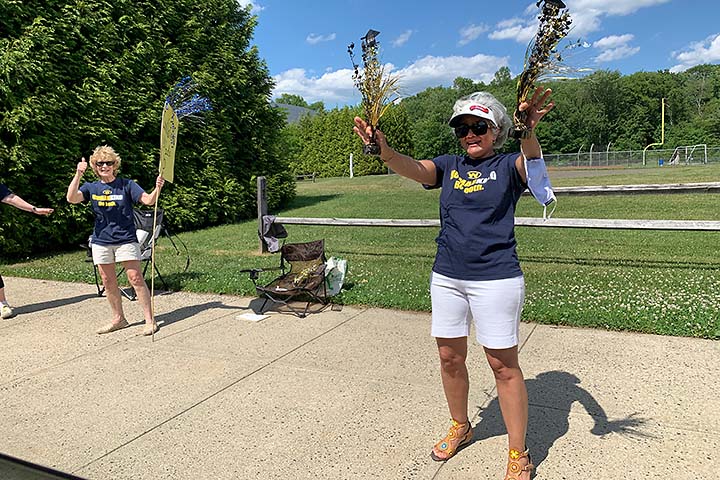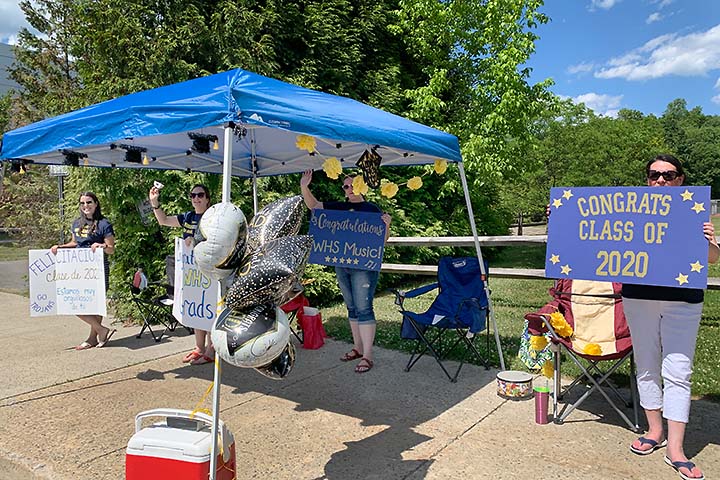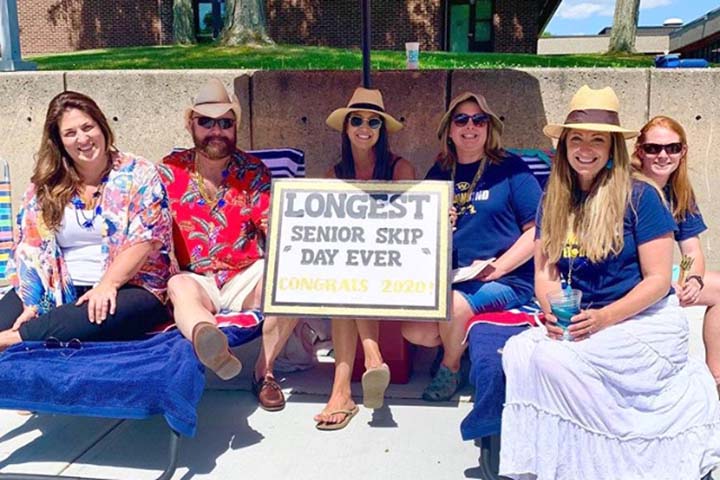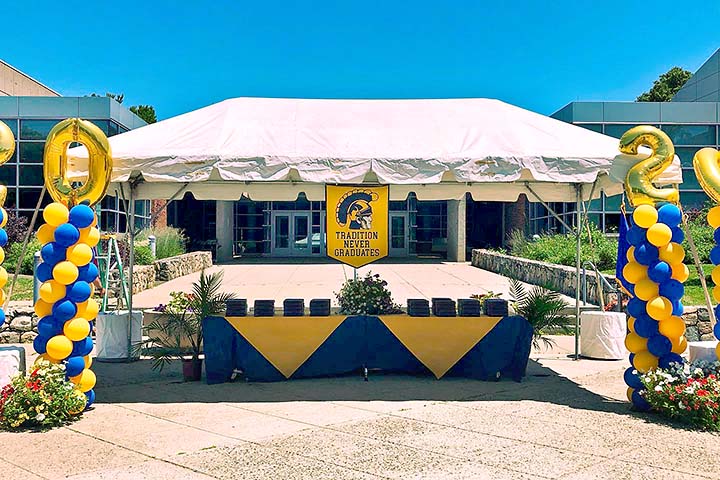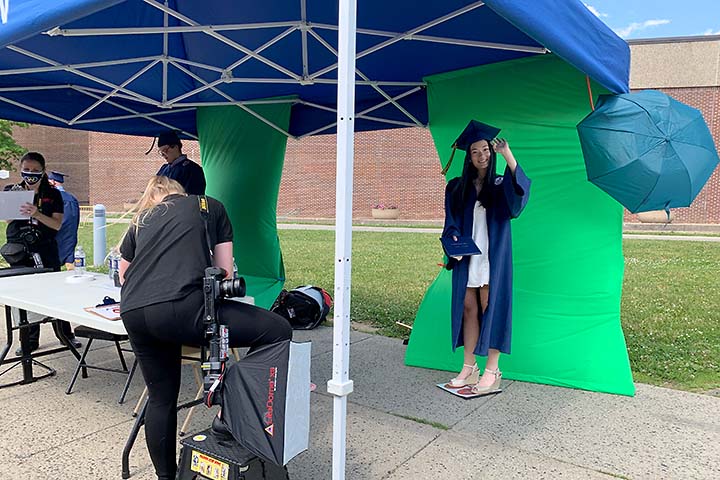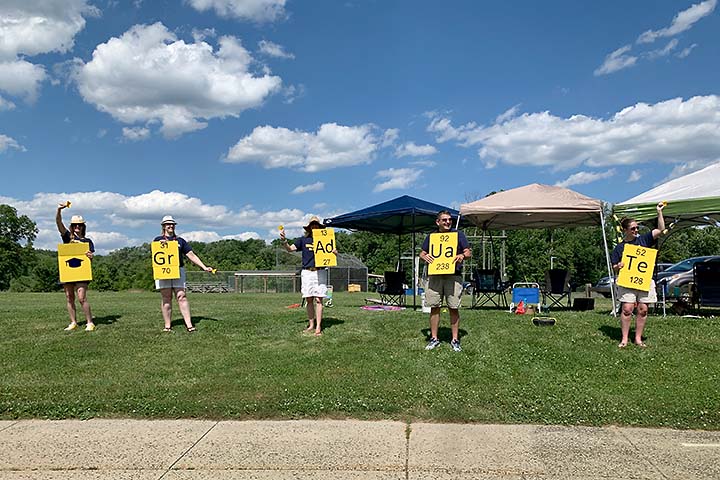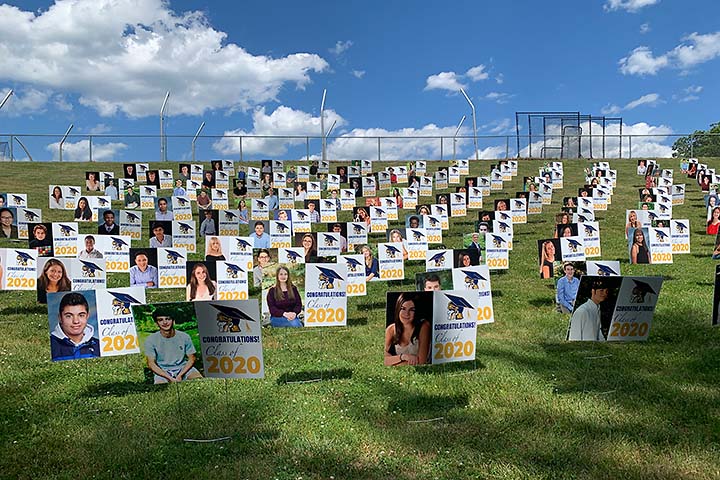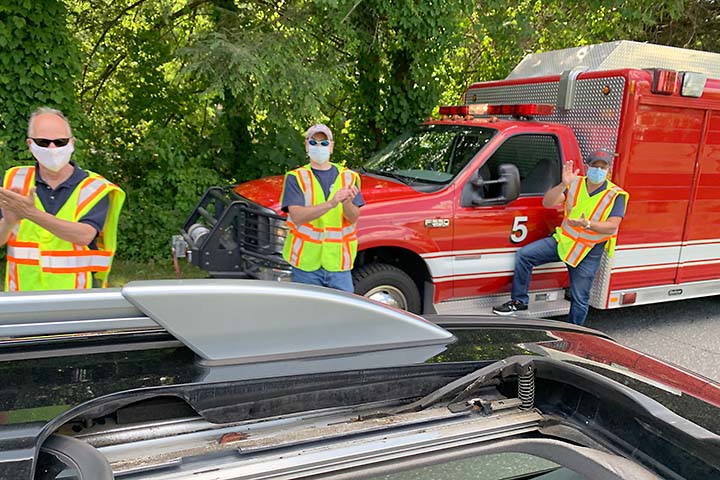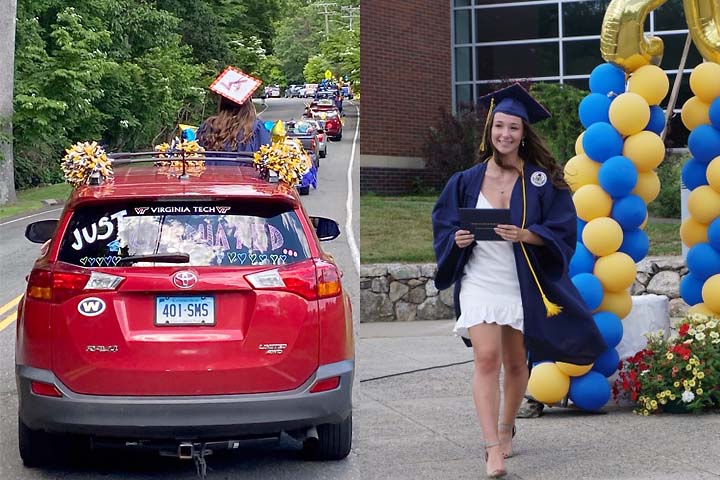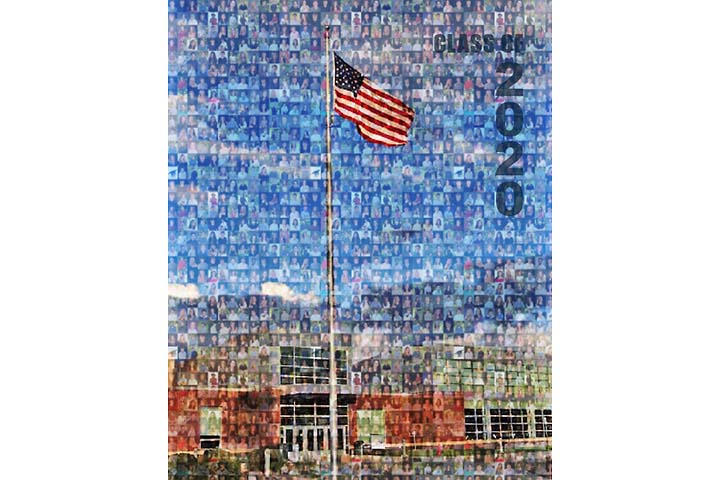 This year, Weston High School seniors were cheated out of a spring semester, customary year-end activities, and a traditional graduation.
By all accounts, they made the best of a bad situation. With the help of school administrators, teachers, staff, and parent reps, they got, if not the send-off they expected, at least a memorable one.
The pivot
A photo montage substituted for Decision Day, which is typically held in front of the high school on May 1 with seniors dressed in attire from their destination colleges.
Cap and gown pickup this year became a bit of an event, with decorated tables in front of the school where seniors not only got a cap and a gown, but also a face mask bearing the Weston "W" logo. With any luck at all, these will be one-off collector's items.
Deprived of the ability to say goodbye to teachers and staff they have known for years, seniors were able to view a charming faculty video montage, and were greeted with congratulatory signs around the town center. (A shout-out to Amy Holmes for the video.) Kiara Miranda, a middle school student, painted a bench dedicated to the Class of 2020 and donated it to the high school.
Senior awards for academics, sports, other categories were delivered personally by high school staff and a video was distributed to students and parents for viewing on June 8.
The traditional mylar balloons were to be found all around town, as were the now-famous pink flamingos offered by the Weston Middle School PTO to raise funds. The PTO went the extra mile and collected donations to be sure balloons or flamingos could appear at every senior's home.
Pomp and circumstance
On graduation day, decorated cars made a procession along School Road. Music and speeches were broadcast by radio station 95.9 The Fox. All along the way, teachers and administrators greeted the students and their families. At two of five stops, seniors left their vehicles for a photo op and to collect a diploma frame.
The individual photos were used by Karen Herman to make a 30-inch by 40-inch mosaic (the last picture in the slideshow above). It will be on display at Town Hall for one year, then will be donated to the Weston Historical Society for inclusion in their collection of items from this historic time.
Editor's Note: Our sincere thanks to Kristana Esslinger for all the information and most of the photos. Our congratulations to Weston High School Principal Lisa Wolak and the many, many generous people who made lemonade out of this year's mighty lemon.
Great congratulations to the graduates. We hope this becomes your version of "I walked fifty miles to school in the snow," and that your children will not be able to believe it ever really happened.