Norfield Bells Toll Friday Evening, Against Racism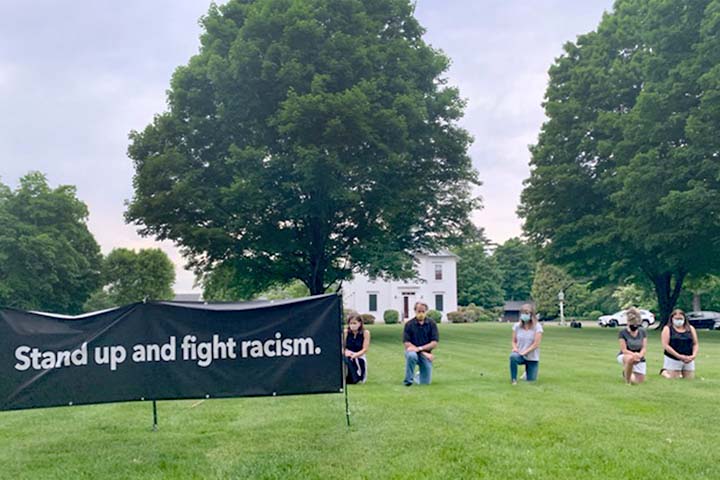 You may have heard bells ringing at Norfield Church on Thursday evening. They rang for 8 minutes and 46 seconds, the length of a heinous act in Minneapolis on May 25.
On Friday evening at 8:00, the bells will ring again. You are invited to join Norfield's Rev. Dr. Bernard R. Wilson and others on the church's front lawn in support of United Stand Against Racism and injustice.
Rules for social distancing and masks must be observed.
Rev. Wilson says everyone is "welcome to do what they feel is right: hold a candle, take a knee, lie in the grass, sit quietly. It's a time to be present and together."