A Wedding at the Gazebo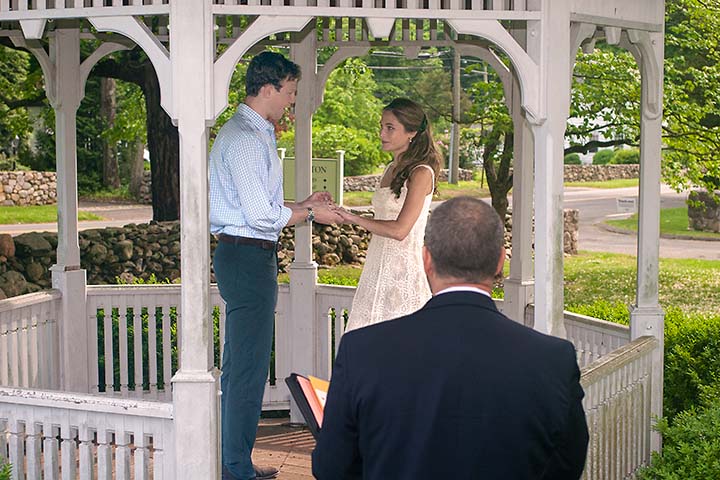 The plan for Susanna Lustbader and Justin Weissbrod was to have a big wedding on Saturday at Interlaken Inn with 185 guests and a weekend of festivities. But a pandemic got in the way.
So instead, the couple tied the knot on Friday afternoon in an old-school small-town event: in the gazebo at Town Hall, officiated by a Justice of the Peace.
It was a brief, happy, charming ceremony. Family members and the wedding party were still able to attend. In new-school nods to the present, everyone wore masks and kept a physical distance. Guests were able to see the whole thing livestreamed on Zoom.
We understand from Town Hall that a number of marriage licenses are being issued this season, several in the past few days. Selectman Stephan Grozinger, the Justice of the Peace who officiated the wedding of Ms. Lustbader and Mr. Weissbrod, said this was the third he had performed this week.
Our best wishes to the happy couple.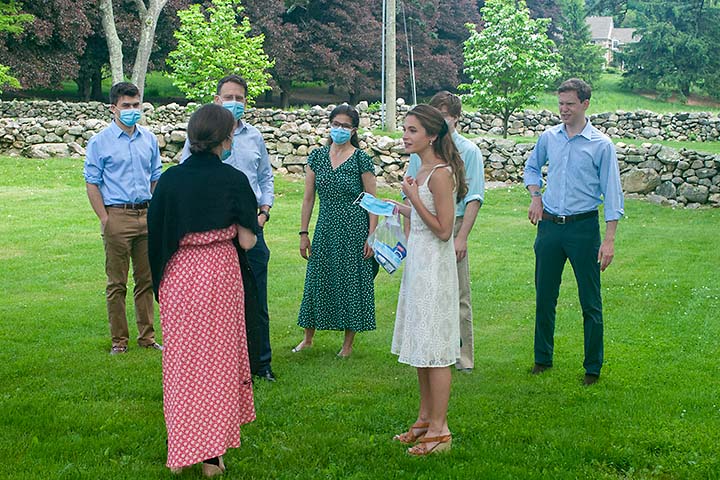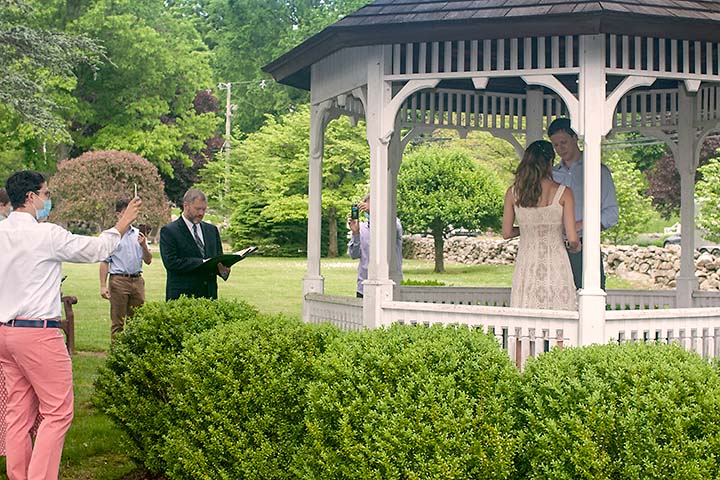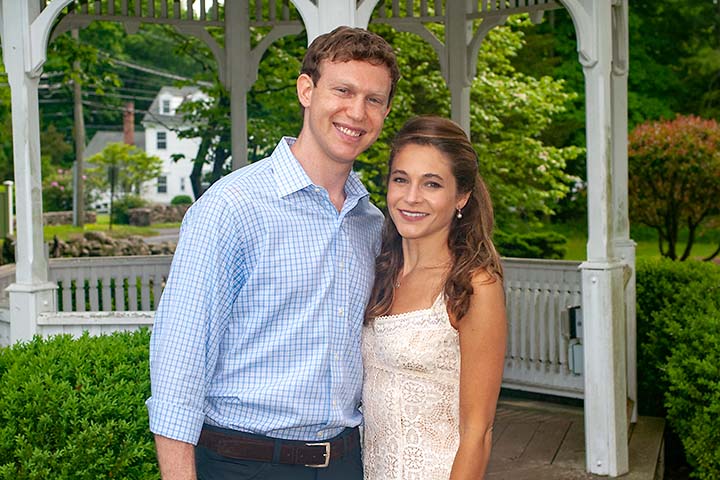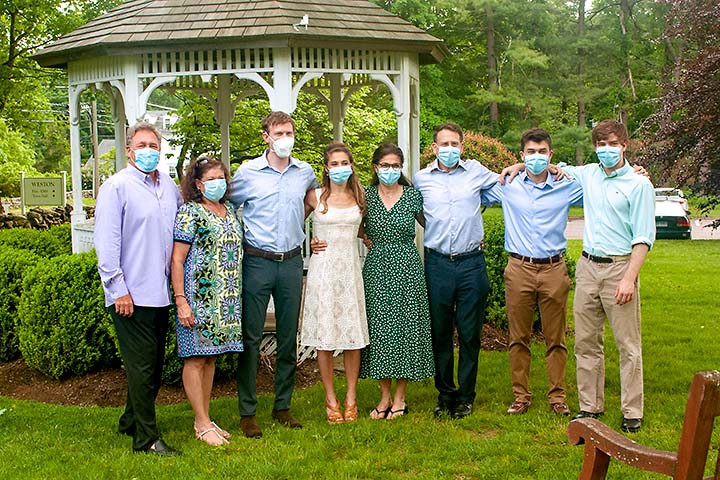 Our thanks to Shawn Amato and Randi Derene at Town Hall, and to Susanna and Justin.