Rajan Sekaran, 59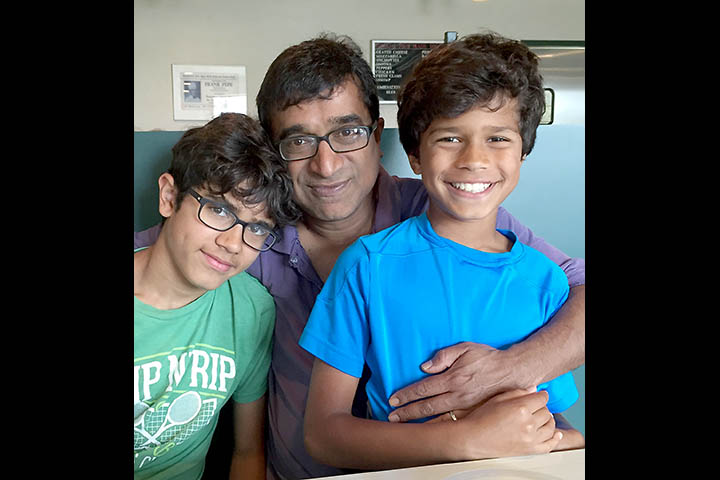 Rajan Sekaran, of Weston, died in a motor vehicle accident on May 21, 2020. Mr. Sekaran was 59. A full obituary will be published in a few days.
Mr. Sekaran appears in the photo above with his sons. His wife, Anna, said, "I want to thank this incredible community for their love and support in this difficult and tragic time."
Weston police, Volunteer Fire department, and Volunteer EMS responded to the scene of the two-vehicle crash on Georgetown Road at approximately 5:00 pm on May 21. Mr. Sekaran was transported to Norwalk Hospital, where he was pronounced dead.
A family service will be held on June 5 in conditions restricted by the current health crisis. A memorial service celebrating Mr. Sekaran's life will be held at a later date, when it is safe to do so.