Tennis, Anyone?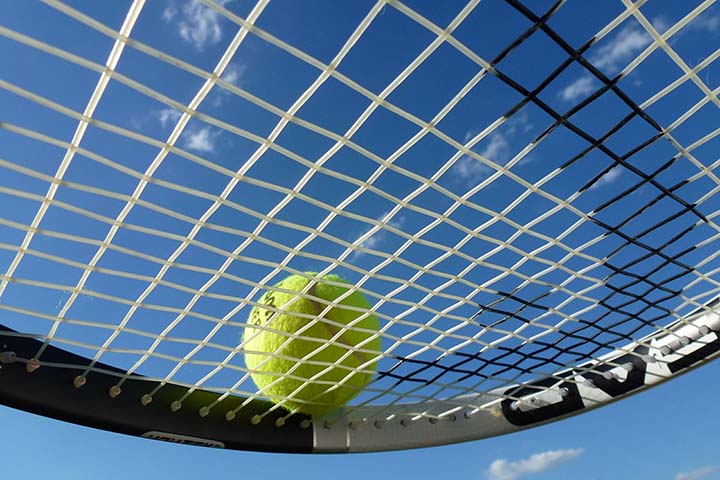 Welcome news today for tennis players who use Town athletic facilities: the courts open today, with a reservation system put in place, along with certain rules.
The courts will only be available to Weston residents, with no guests permitted. Reservations are required. Walk-ups are not allowed, nor are private lessons. The various procedures and rules are detailed in a PDF document on the Town's website.
Here is the net:
Reservations
You can make a reservation with Parks and Recreation online. You will need a Parks & Rec account. If you don't have one yet, you can set it up on the site. A tutorial is provided. If necessary, you can reach Parks & Rec by telephone at (203) 222-2655 for help.
Once you log in, click the Tennis Court Rental tab on the top menu bar.
Reservations must be made 24 hours in advance. Once you register, you will get an email confirmation. Parks & Rec encourages you to bring that with you to the courts.
To give everyone a fair chance, the system allows three reservations per household every seven days.
Your reservation gives you 50 minutes on the court. There will be a 10-minute interval between each available court time. You are asked to arrive as close to your reservation time as possible, park away from other vehicles, and leave promptly.
Formats, what to bring
You can play singles, regardless of whether the players are family or non-family.
Doubles are for family members only.
Children under 12 can play with a parent on the court, but children who are not playing are not allowed on the court.
Players should bring a new can of balls and not share equipment such as racquets, balls, grips, hats and towels.
You should bring your own water. You are asked not to eat on or around the courts, and not to touch court gates and fences.
Who shouldn't play
You are asked not to use the courts if you have COVID-19 symptoms, including respiratory distress, a fever, cough, or difficulty breathing.
Also, please don't play if you have not practiced required social distancing in the past 14 days or, in that time, have been in contact with someone infected with COVID-19.
You are asked not to play if you are in the vulnerable category: elderly, or with serious underlying health conditions.