Kate O'Keefe Honored by Weston Education Foundation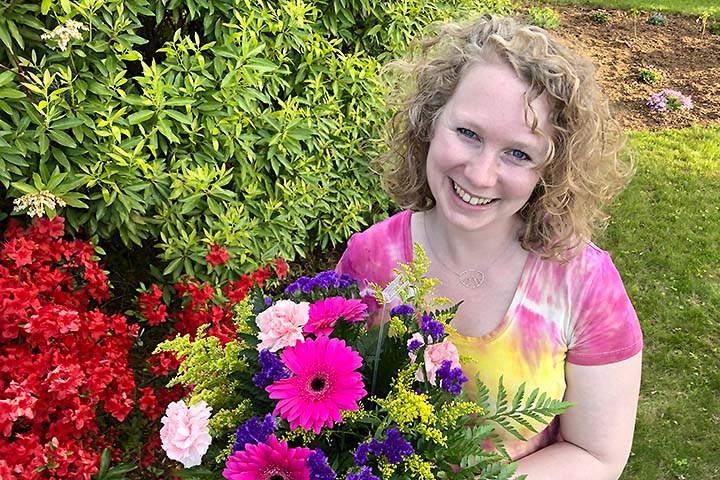 Kate O'Keefe, a Weston High School teacher of photography, studio art, drawing, and painting, has been named the 2020 recipient of Weston Education Foundation's David Trigaux Innovation Award.
Since 2001, this honor has been given each year to a teacher who demonstrates a unique level of originality and dedication toward creative teaching. The $2,500 award may be used in any way that fosters educational innovation, including travel, studies, or work outside the classroom.
"WEF's objective is to enable recipients to pursue their work with increased vigor," said WEF Grants Chair, Sandy Hart.
The Foundation's announcement cites colleagues of Ms. O'Keefe, who say students talk about how they sign up for one of her art classes to fulfill a credit, but come back for a more advanced class because she nurtures a creative ability they never knew they had. "Ms. O'Keefe strives to share her love and passion for the arts with her students and give them the confidence to visually express themselves."
Ms. O'Keefe says, "I have found that as students have watched me create a body of work, they have become more apt to take creative risks and push themselves to the next level. Showing students, discussing my work and artist statements with them has helped the AP students streamline their bodies of work and written statements."
"Because I too switch between many different media and artistic techniques, I believe it has inspired many of my students to try new media or techniques, take risks with concepts or ideas, work on a larger scale, and have more confidence in their own talent."
The award is named for David Trigaux, a teacher, principal, program administrator, and former superintendent of the Weston Schools. Mr. Trigaux was widely recognized for encouraging creativity in education and for his support of teachers who brought it to their classrooms. He also played a critical role in the creation and early evolution of the Weston Education Foundation.
Visit the WEF website
for more information about the foundation and its work.