Virtual 5K for Food Pantry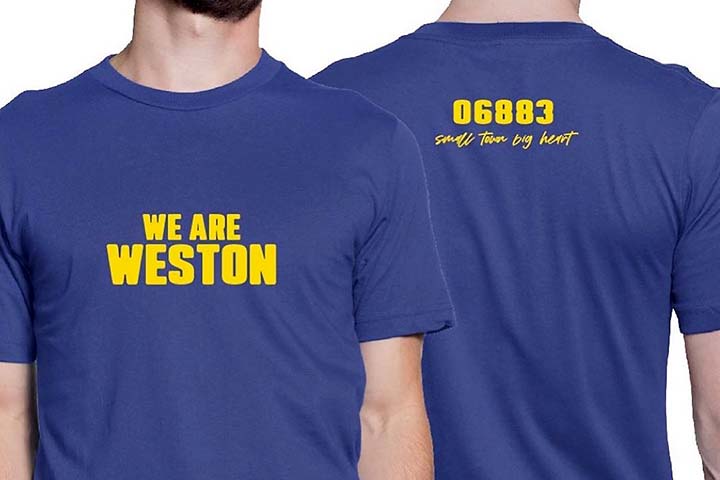 The annual Memorial Day 5K race put on by Weston High School's PTO won't happen this year. Other PTO fundraising efforts are developing.
In the meantime, another group is sponsoring a virtual 5K in July to raise funds for the Weston Food Pantry.
The idea is that you register, print out a bib, and run or walk on July 3–5 at times and distances of your own choosing.
The organizers hope you will take selfies along the way and post them in social media with the hashtag "We Are Weston."
The registration fee is zero. The We Are Weston organizers hope you will make a donation to the Food Pantry instead. They provide a button you can click to do so easily. In fact, you can donate even if you don't want to register.
You can register and donate here.
You can also order a We Are Weston tee-shirt. One of several styles designed by Debra Spindler Pinals is in the photo above. But act fast. The cutoff for orders is June 1.
Our thanks to Jennifer Bernheim.