Teens Team to Combat COVID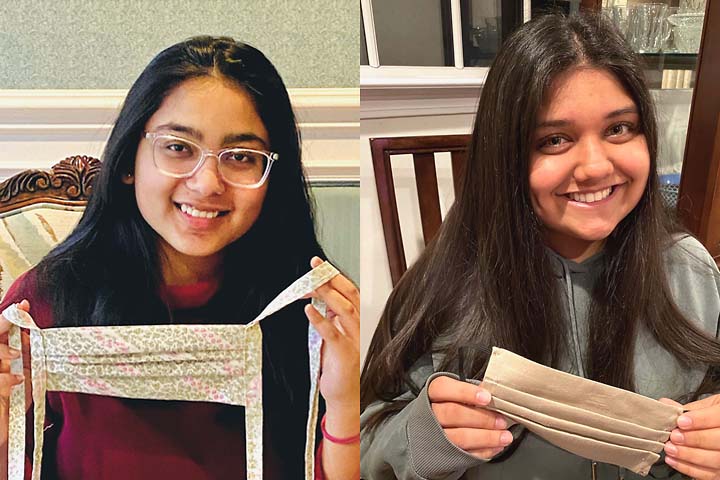 Keona Patel, a Weston High School sophomore, and Trumbull High School junior Arya Kothari have stepped up to Combat COVID, the name of their enterprise to make and distribute face masks to emergency responders and healthcare providers.
Already, hundreds of homemade masks have been produced, with more on the way, destined for Weston and Trumbull EMS, Danbury Hospital, Trumbull Physicians Clinic, and eventually other Connecticut hospitals.
You, or someone you know, may wish to join in the effort or make a donation. Ms. Patel can be reached by text to (203) 873-7898, and you can join the group's Facebook page.
"We were both alarmed by the news of shortages," said Ms. Patel. "We wanted to help our community as much as possible. We also need volunteers to help make masks and manage supplies and deliveries."
Dr. Gunjan Gupta, a Weston resident and physician at Danbury Hospital, said, "The laboratory staff at Danbury Hospital would like to thank the Combat COVID group for the homemade masks that they provided us. They were really helpful at the time when we were trying to preserve as many hospital surgical masks as we could, for more frontline use."
Renu Vij, of the Hindu Cultural Center, appreciated receiving dozens of masks for vulnerable clients in Stratford through Stratford Mutual Aid, saying, "We need more young dedicated volunteers like Arya Kothari and Keona Patel."
Throughout this crisis, supplies of every element of personal protective equipment have been severely constrained. The efforts of volunteers like Ms. Patel and Ms. Kothari are literally vital.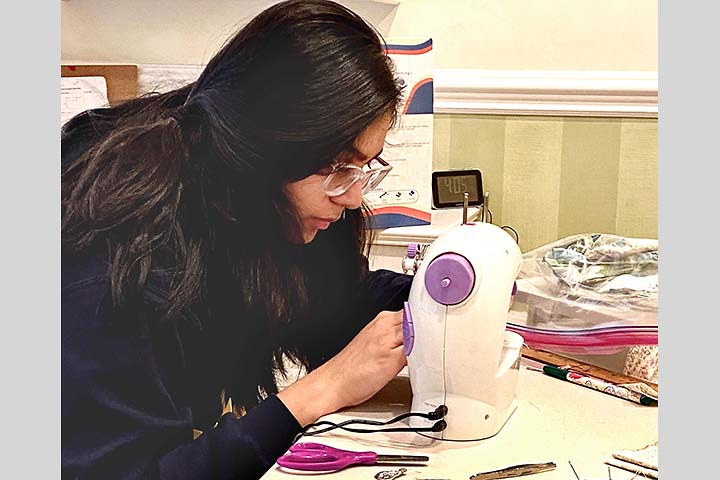 Principal reporting by Stephanie Garrett.