Weston Teen Makes PPE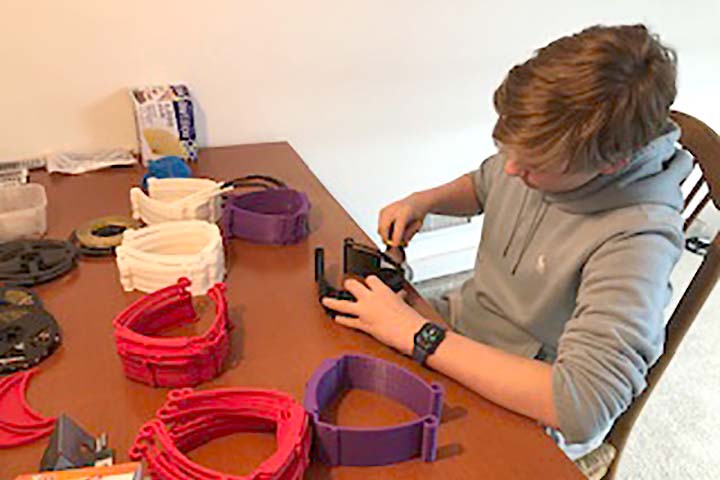 Weston resident Jack Kendall manufactured 97 PPE face shields and donated them last week to Weston Volunteer EMS. He is currently making 400 more, and intends to supply a steady stream for local needs.
Mr. Kendall, a student at the Wooster School, is 14 years old. He made the shields with a 3D printer, and hopes others familiar with the technology will join in the effort. He offers to share his prototype to maintain consistency and to serve as a central decontamination and distribution hub.
For healthcare workers and emergency responders, face shields provide barrier protection for the facial area and related mucous membranes of the eyes, nose, and lips. They help guard against contamination from splashes and sprays.
Every component of personal protection equipment is in short supply. Anyone able and willing to join Mr. Kendall in his effort can reach him at (203) 451-1332.