Lamont Declares Emergency, Spaulding Urges Social Distancing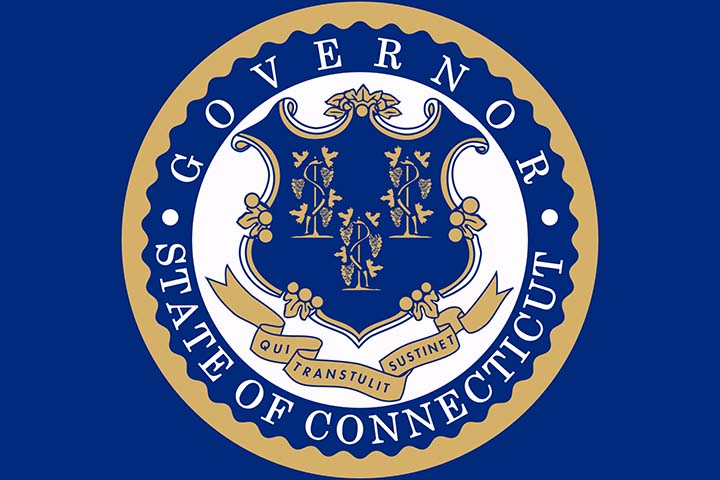 Governor Ned Lamont today declared a public health and civil preparedness emergency in Connecticut.
The governor invoked two statutes that give him the power, among many other things, to modify or suspend regulations that interfere with protecting public health.
Spaulding: avoid large events
Shortly after the governor's announcement, Weston First Selectman Chris Spaulding prepared a letter to all residents urging them not to plan or attend large public gatherings.
In light of the State declaration, Dr. Spaulding said, "We are asking our residents who are attending or planning events, programs and meetings in Weston, to limit attendance to no more than 100 people."
"You should also be aware of whether your space will allow proper social distancing (6 feet is recommended). Note that these are not requirements, but guidelines strongly recommended by the State."
"Please consider either canceling or postponing these events, or if possible offering them online through streaming or recording. Superintendent Dr. McKersie has already sent out a similar message to WPS families and staff."
"These recommendations should be taken very seriously by all our residents, however residents who are aged 60 and older should be extra cautious and aware of CDC guidelines as they are considered higher risk. Thank you for your cooperation."
Lamont: ramp up testing
Speaking in Hartford, Governor Lamont said it is best to declare states of emergency early, "just in case."
Mr. Lamont said the declaration "gives us the opportunity to get more testing capacity, faster." He said sample collection has been significantly ramped up, but "we still have a tougher time testing." He will now be able to speed up regulatory approval of private labs to perform more broad-based testing in an effort to contain the spread of COVID-19.
Schools, day care facilities close in Woodbury
Josh Geballe, the State's chief operating officer, told reporters schools and day care centers in Woodbury are closed "in an abundance of caution" due to a possible contact.
Mr. Geballe said a presumptively confirmed case announced yesterday is a female in her 60s who resides in Bethlehem and works at Bridgeport Hospital, where she is being treated. Authorities believe she was exposed in a recent trip to Nevada.
"People should understand we will see more of this," said Mr. Geballe.
Mr. Geballe said he and the governor are "thrilled by the response of our municipal partners and schools" to follow guidance to avoid or cancel large public gatherings.
Governor Lamont was pleased to note reports that Metro North ridership is down by about 25 percent.
Price gouging is now a crime
Attorney General William Tong urged citizens to be aware of an uptick in email phishing scams, and said the governor's declaration of a public emergency makes a crime of price gouging on products such as as hand sanitizers and masks.
"Profiteering from your neighbors is always wrong, and now it's illegal," said Mr. Tong. He urged anyone who becomes aware of predatory pricing to contact the office of the Attorney General, Consumer Protection Bureau, or local authorities.
Rocky Hill
Public Health Commissioner Renée Coleman-Mitchell said her department reached out to 27 major hospitals in Connecticut, and that all are willing to take on the task of expanding testing capabilities in the state, including at alternative sites such as tents or mobile units, separate from main hospital facilities.
Ms. Coleman-Mitchell said all testing at the small State laboratory in Rocky Hill has so far been done by two employees. Seven more are being trained, and should be up-to-speed within a week. The commissioner said this will allow the lab to increase the number of tests performed each day to as many as 60.