Weston Athletes Play Ball for All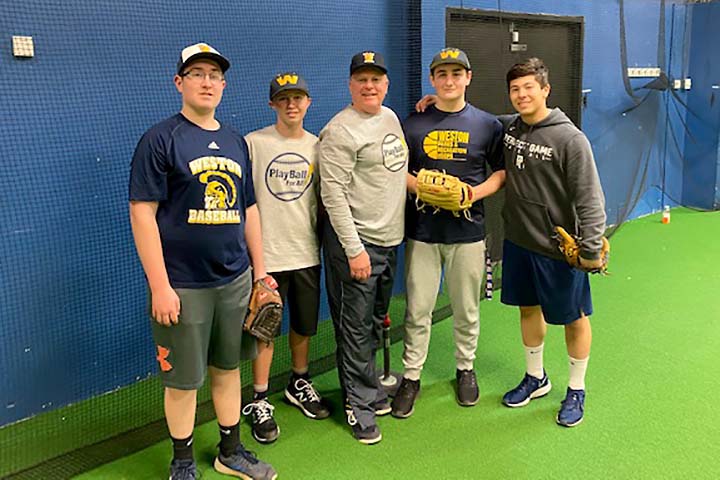 Left to right: David Miller, Luke Barasch, Bob Barasch, Luke Dionian, Myles Lehrman.
Star Weston athletes pitched in last weekend to coach and mentor kids from the Child Guidance Center Of Mid Fairfield County. The program is called Play Ball for All.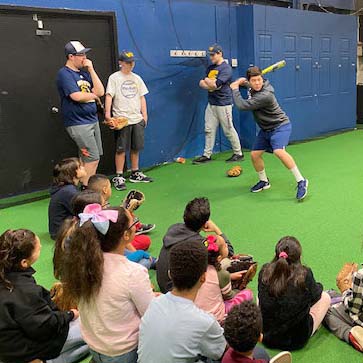 More than 35 youth participants, ranging in ages from 6 to 13, learned about the fundamentals of baseball from Weston High School students Myles Lehrman, Luke Dionian, Luke Barasch, and David Miller. The four coached participants on throwing, fielding, and hitting.
The clinic was held on February 22 at The Factory in Norwalk, and featured Dave's Planet Pizza.
"It was rewarding to see our teen mentors share their passion with this engaged group of young kids," said Bob Barasch, who runs the program.
Play Ball For All programs are run by local volunteer coaches. They are assisted by Weston teen athletes, who also act as mentors at the events. The program is all about bringing baseball and supporting life skills to underserved kids from a number of communities.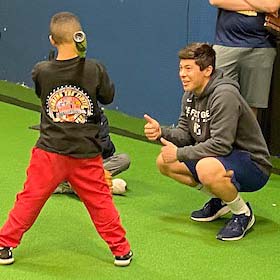 For teens who mentor, the program is designed to provide leadership opportunities, encourage volunteerism, drive the growth of community baseball, and heighten awareness of local youth causes.
The Child Guidance Center Of Mid Fairfield County was established in 1956. It is the largest provider of youth mental health services in the region. The Center's staff provides services to more than 600 children and 1,500 family members each year, regardless of ability to pay.