At Lachat: The Nest Best Thing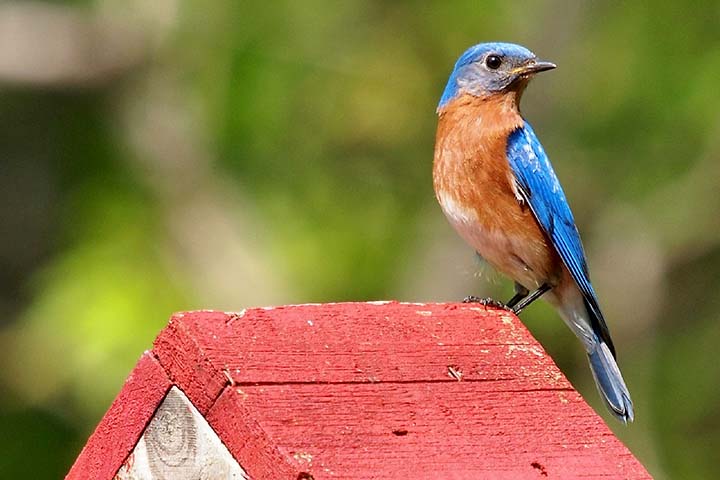 Spring will soon bring relief from this long, snowy, brutally cold winter. With it will come birds. Lots of them.
They will need somewhere to live.
You can help, thanks to Lachat Town Farm and Wilton's Ambler Farm. The two have teamed up to put on a birdhouse building competition, The Nest Best Thing. Here is how it works:
You can register to enter the competition at Lachat here and at Ambler here. Register by April 24. The entry fee is $50. The money goes to support the farm.
Next, you build a birdhouse. Then, between April 24 and April 26, you take it to the farm, where it will be hung somewhere people and birds can enjoy it.
Need help?
Before that, your entry fee entitles you to a free birdhouse building workshop. It's about a one-hour session. If you like, you can use materials provided by Ring's End, which is sponsoring the contest.
Lachat's workshop runs on Saturday morning, March 14, at 10:00.
Ambler has two workshops, both on Saturday, March 21, the first at 10:00, the second at 1:00.
How to win
You can download all the specs and other information right here.
Your birdhouse will be on display for eight weeks. Visitors will be able to see it and vote for their favorite.
If you do it right, birds will live in it. If you do it really right, you could win gift certificates for all kinds of events and programs at the farm, and your birdhouse will remain on display.
Enjoy.
Want to run a farm?
As it turns out, Ambler Farm is looking for a new executive director. Sound fun? Visit the Ambler Farm website to learn about the job and who to contact.