Selectmen Approve 2.55% Town Budget Increase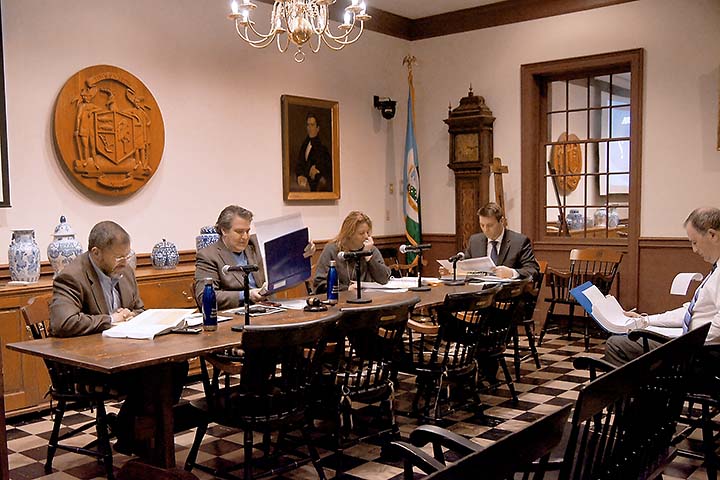 Photo: M.S. Wirtenberg
On Tuesday evening, the Board of Selectmen approved a Town budget request with a 2.55 percent increase in funds for operations. The Selectmen's review of the Board of Education budget continues on Thursday evening, following requests last week for additional information.
In the budget, spending to operate the Town rises by about $343 thousand to just under $13.8 million. The increase is largely due to the same pressures faced by Weston schools: contractual wage increases and higher costs for medical insurance and pensions.
Town officials took steps to minimize ever-rising health insurance premiums by aligning, through brokerage, with about 17 other municipalities. Instead of the 10 percent increase anticipated by the school district, the Town's premiums will rise by a relatively modest 5.5 percent next year. The following year's hike will be capped at 8 percent.
Last week, the Selectmen urged the school district administration to explore joining the same consortium. They expect to hear back on Thursday evening, along with responses about potential software cost savings and additional information about higher-than-expected school transportation costs.
At this point, the Town budget request does not fully resolve two major questions. One is what to do about funding road maintenance. The other is the fate of the Transfer Station, where costs are certain to rise significantly.
Few increases in departments
Other than wage and benefit increases, spending for Town functions remains fairly flat. Departmental requests were reasonably slight, but few were fully met.
The Police got added funds to replace old bulletproof vests and upgrade weapons.
The Library's budget was increased by $52,000. The Library had requested growth of about $100,000. The lesser amount disappointed several members of the Library Board and Friends of the Weston Library. Some attended the meeting wearing matching green shirts and displaying signs.
The Library had hoped for funds to hire an additional staffer, but First Selectman Chris Spaulding explained that all department requests for additional staff hours had been denied.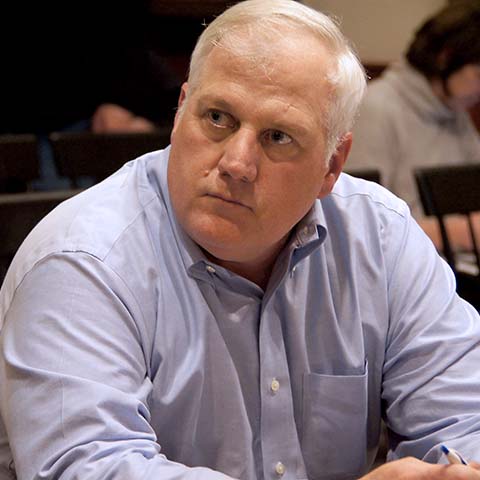 Tree Warden Bill Lomas got a $7,000 budget increase, a fraction of what he requested, and in all likelihood a sliver of what he will need, as Dr. Spaulding acknowledged.
Mr. Lomas said infestation in Weston of the emerald ash borer is virtually 100 percent. In the next few years, every ash tree in town is likely to die. There are hundreds of them, many already fatally ill. Once infected, they will die within a year, said Mr. Lomas, who has already begun removing many. Unless they are taken down before they fall, he said, they can cause significant damage.
Possibly inadequate road maintenance funds
The Town budgeted $550,000 for road paving, the same allocated last year, before unexpected State funds were added to the mix. At that level, according to an extensive analysis, road conditions will continue to degrade.
Last year, the Town contracted with Beta, an engineering consulting firm, to scan all 80 miles of Weston's public roads in ten-foot sections and install an intelligent pavement management program that rates conditions, is updated regularly, helps prioritize projects, and estimates costs.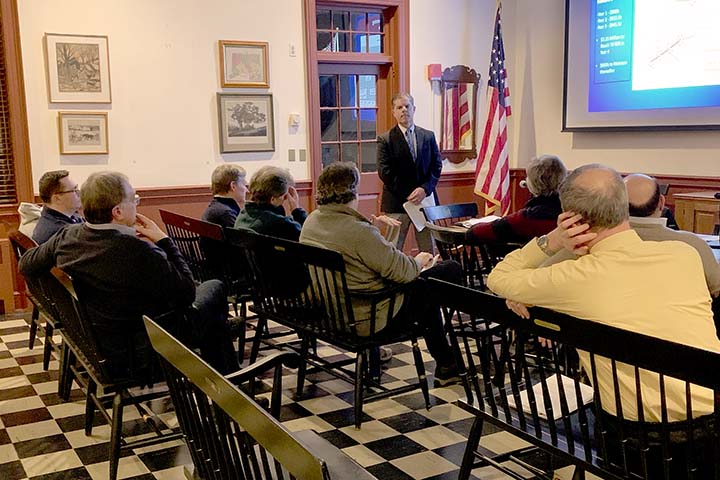 Anthony Garro of Beta presented findings from the first thorough assessment to the Board of Finance on February 13. 15 miles of road were found in need of major rehabilitation, which is essentially reconstruction. Another 23 miles need minor work, the kind of milling and paving done on five roads late last year.
Beta's analysis indicates that, to keep roads in their current condition, the Town should budget $650,000 each year. To get on a steady upgrade path and continue gradual improvement, $900,000 would be needed per annum.
None of this implies that all poor-condition roads would receive immediate attention. Some are lightly-traveled streets or cul de sacs that may not be prioritized. But Beta's analysis also paints a stark picture of the price of delay. The cost of major rehabilitation is nearly three times that of minor work, and the cost of minor work is nearly three times that of preventive maintenance.
If Town officials—primarily the Selectmen and Board of Finance—decide to put road maintenance on a faster track this year or at some later time, there are a range of fiscal options. The budget could be increased, funds could be set aside in the capital budget, reserves could be drawn upon, bonds could be issued to fund a cash infusion, or some combination of any or all.
Transfer Station costs and fees to rise
Last year, as costs to operate the Transfer Station exceeded revenues by over $100,000, the Town more than doubled the price of bag stickers and considered closing the station on some weekdays. So far, the station's schedule hasn't actually changed.
Costs continue to rise, and could spike up dramatically next year. The Town's contract with City Carting expires at the end of June, and the economics of taking away recyclables have turned sharply negative.
The Town currently makes money on recyclable material hauled out of the Transfer Station, receiving $15 per ton. Next year, due to the evaporation of the international market for waste plastic, Weston will have to pay for these materials to be taken away, at a whopping $85 per ton. The cost is expected to exceed $100 per ton the following year.
The revenue side of the Transfer Station budget assumes a per bag fee increase from $2.50 to $5.50, and fifty cents added to the per-ton fee paid by haulers. In terms of breaking even, the higher bag fee—or an even greater one—"doesn't get you there," said Dr. Spaulding.
A budget anticipation of higher fees does not necessarily mean they will be instituted. That would require a separate vote of the Selectmen, almost certainly accompanied by a public hearing.
"We need to look at every option," said Dr. Spaulding, "including asking why we are in this business." Other options, he said, include possibly joining a regional authority for solid waste disposal or making a deal with Wilton.
Next steps
The Town budget request next goes to the Board of Finance on March 2. That board will review the Board of Education request on March 4, and then hold a public hearing for both on March 24. On April 7, the Board of Finance will decide budgets that will be presented to the Annual Town Budget Meeting on April 22.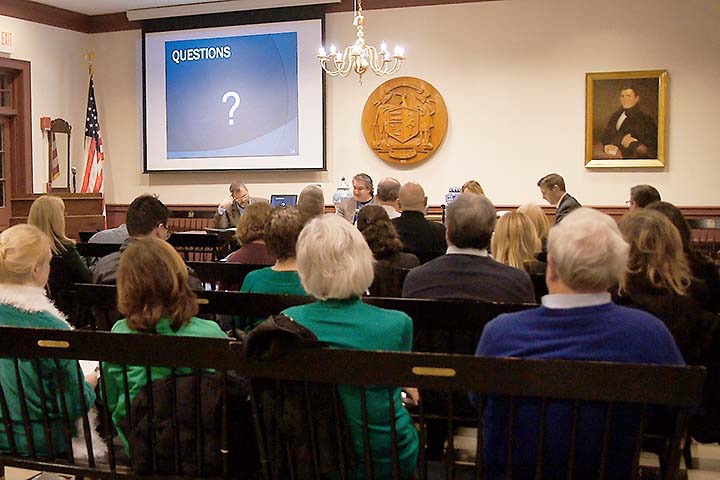 Photo: M.S. Wirtenberg