A Tea for the Vote, March 8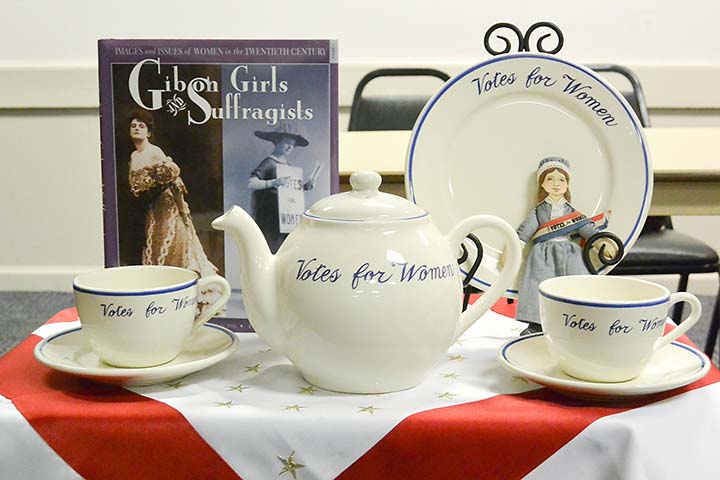 On March 8, International Women's Day, Lachat Town Farm is holding a tea.
In an historical context, this is a fitting way to commemorate the 100-year anniversary of ratification of the 19th amendment to the Constitution, which guaranteed women the right to vote.
Weston Historical Society will also present the popular Three Women Who Made Weston Weston exhibition.
The event features a variety of teas, sandwiches, scones, desserts, and readings of poems that celebrate women trailblazers. An 11:00 am seating is designed for families and children age six and up. At 3:00, another seating is for adults.
Tickets are $30 for adults, $15 for children. You can order tickets and see the menus on Lachat's website.
It started with tea
In many respects, the long march to women's suffrage began in the summer of 1848 at a tea hosted by Jane Hunt, "a well-to-do New York woman" (as described by history.com).
Ms. Hunt and her guests—including Elizabeth Cady Stanton and Lucretia Mott—became founding figures of the suffragist movement. Their "Declaration of Sentiments" became the guiding principles of the cause.
72 years later, the 19th amendment was ratified.
Three trailblazing Weston women
The Historical Society's Three Women Who Made Weston Weston presentation focuses on the fascinating stories of Alice DeLamar, Eva Le Gallienne and Katharine Ordway.
Weston's reputation as a haven for artists is due in large part to the generosity of Ms. DeLamar. Ms. Le Gallienne was a theater legend whose influence is still felt on and off-Broadway. Ms. Ordway was an art collector and environmentalist, whose generosity included the gift of the Devil's Den preserve.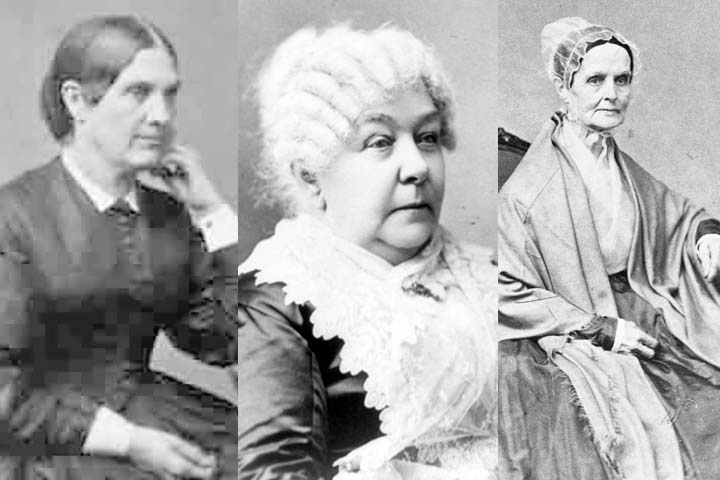 Left to right: Jane Hunt, Elizabeth Cady Stanton, Lucretia Mott