Girls Indoor Track Team State Champions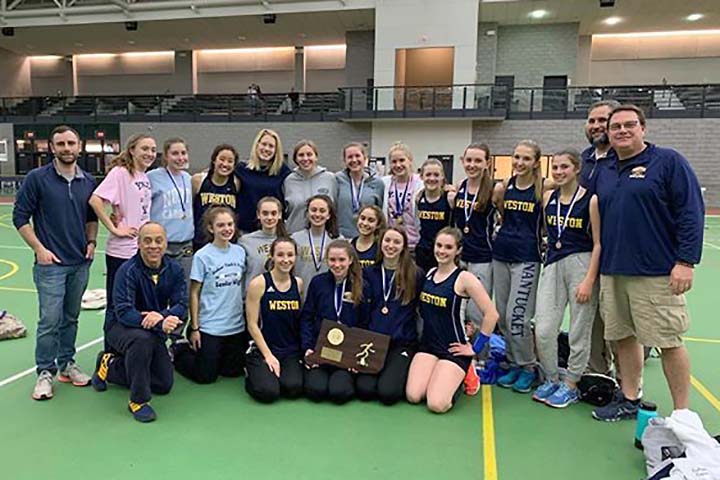 The Weston High School Girls Indoor Track & Field team won the Class M state championship on Saturday with strong team and individual performances.
Elise Russell won pole vault gold with a state division record jump of 12 feet 2 inches.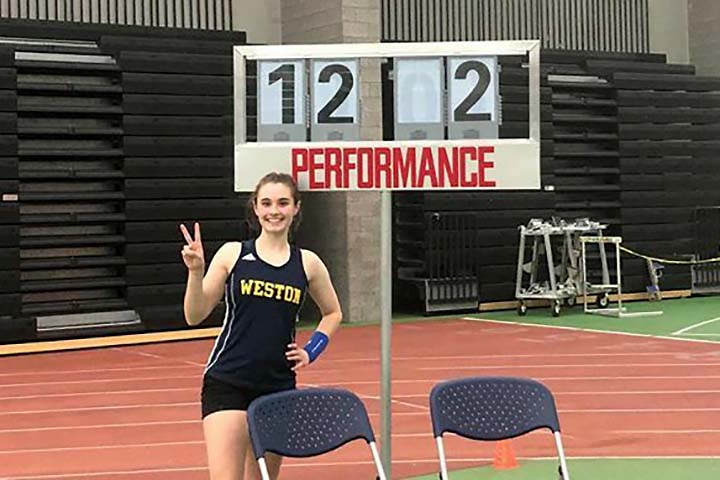 Weston's 4x200 meter relay team of Abby Miles, Ava Zielinski, Julia Rosenberg, and Nicole Sztachelski became champions with a finishing time of 1:49.48.
Julia Rosenberg
also brings home an individual title after winning the 1,000 meter run.
The team of Nicole Sztachelski, Amelia Rudolph, Abby Miles, and Ava Zielinski took first place in the sprint medley relay.
In the 4x400 meter relay, the state title went to the team of Nicole Sztachelski, Amelia Rudolph, Julia Rosenberg, and Ava Zielinski.
Boys Finish 4th, Bigelow Wins Gold
The boys team had a strong performance, finishing 4th in the state. Matt Bigelow won a championship title in the pole vault.
Wrestling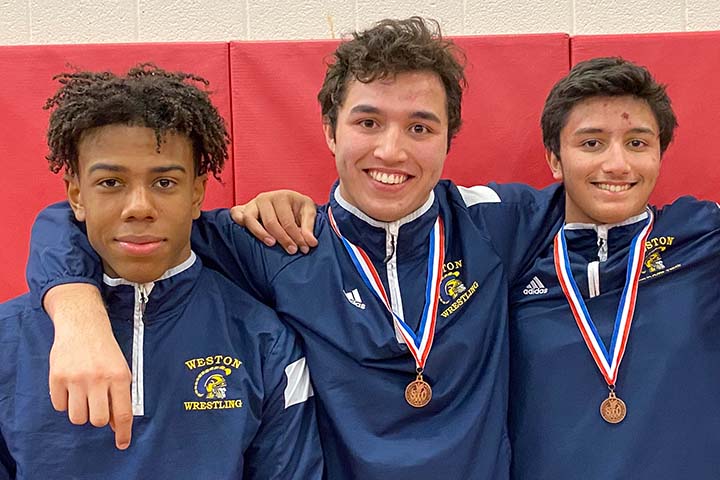 In the SWC championship tournament on Saturday, three Weston wrestlers placed with outstanding matches. In the photo, left to right: Breon Phifer (152, 2nd place), Daniel Mcguire (220, 3rd place), Kieran McGuire (170, 4th place).